Rushden & Diamonds fans plan to set up 'phoenix' club
Last updated on .From the section National League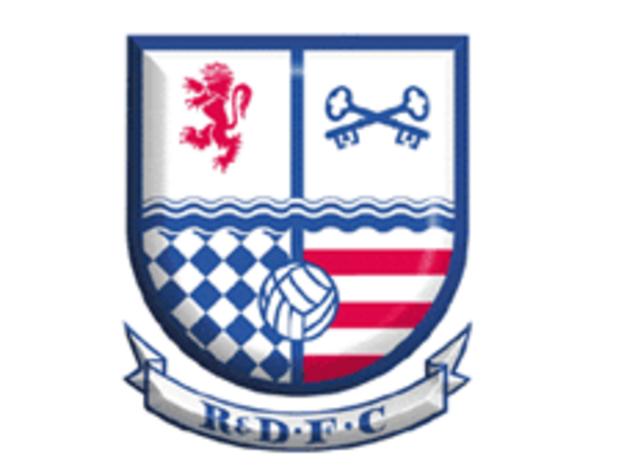 A group of Rushden & Diamonds fans have taken steps to make a "phoenix club" to replace the extinction-threatened side.
to distribute the Diamonds' assets ahead of their impending liquidation.
The new team would be called AFC Rushden & Diamonds and have opened up trials for youth players.
Jon Ward, one of the supporters leading the project, told BBC Radio Northampton: "It'd be something to watch mid-week and momentum for 2012."
The group are holding youth trials with a view to entering into the Northants Senior Youth League for the 2011/12 campaign.
AFC Rushden & Diamonds then aim to launch a senior side a year later.
"We have met with the Senior Youth League and they have got to check it with the members," added Ward.
"But they said they don't see any reason why we wouldn't be accepted.
"We are getting registered with Northamptonshire FA and working with Supporters Direct to get us constitutionalised.
"We're a group of fans, not used to running or setting up football club, and we're finding obstacles.
"But it's certainly exciting. A lot of fans want to look to the future and draw a line under the past."
Fans' group SaveRDFC have backed the launch of a phoenix club, wholly owned by the supporters, since June.
After Rushden & Diamonds FC were expelled from the Conference, the professional side entered administration on Wednesday.
Before administrators were appointed the crisis club had applied for entry to the Evo-Stick Southern Premier, which was denied.
The open trials for AFC Rushden & Diamonds are being held on Tuesday 12 July at Raunds Manor School from 1945 BST, and at Raunds Town FC on Saturday 16 July from 1000 BST.