Shamrock Rovers and St Pat's punished for Zayed abuse
Last updated on .From the section Football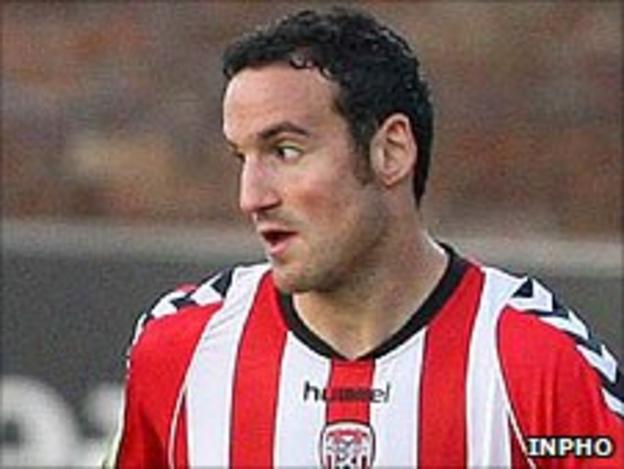 Shamrock Rovers and St Patrick's Athletic have been punished by an FAI Disciplinary Committee for abuse aimed at Derry City player Eamon Zayed.
Rovers player Chris Turner has been suspended for three games for comments made to Zayed during a match in June.
Turner was found guilty of 'offensive behaviour' but Rovers were cleared of an allegation regarding the behaviour of their supporters.
St Pat's were fined 200 euros for abuse directed towards Zayed by some fans.
The allegations related to Premier Division matches played on 10 June and 13 June at the Tallaght Stadium and Richmond Park.
Derry City chairman Phil O'Doherty welcomed the decision of the committee.
"This was a case of one player's word against another and it is a very fair result," said O'Doherty.
"I believe this is a good day for football as the FAI are saying they are going to clamp down on behaviour like this.
"They are saying they have the power to take action based on the balance of probabilities."