Stoke winger Matthew Etherington back to full fitness
Last updated on .From the section Football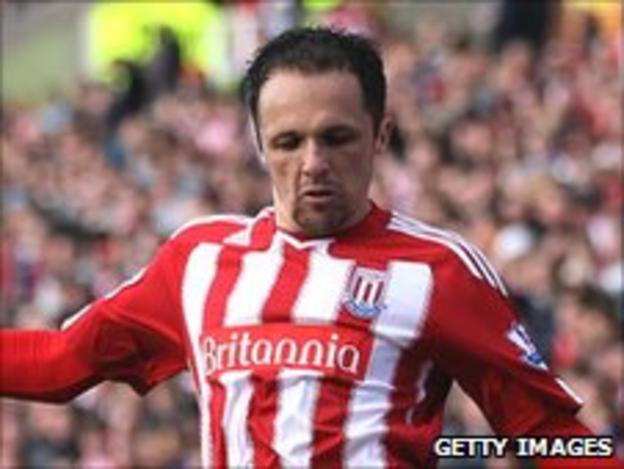 Stoke City winger Matthew Etherington has said he will be fully fit for the start of the season.
A hamstring injury suffered against Wolves on 26 April was expected to keep him out of action for six weeks, meaning he would miss the FA Cup final.
Etherington, 29, did feature in the 1-0 loss to Manchester City and he is ready for action after a long summer break.
"It gave my hamstring time to heal properly," he told BBC Radio Stoke. "I feel good and I'm ready to go."
While he admits he was not fully fit for the Cup final, having had just 18 days to recover, he stands by his decision to come back ahead of schedule.
"It felt OK but it didn't feel 100%, I'm not going to lie," said the former Tottenham and West Ham winger. "I was just grateful that it didn't go again.
"I was taking a chance but I was more than willing to do that to play in the FA Cup final and then the last game of the season [against Wigan]. But the break came at the right time, without a doubt."
Following their defeat at Wembley, Stoke lost their last two Premier League matches and ended the season 13th in the table.
"We were disappointed not to finish in the top 10, where we felt we deserved to finish," Etherington added.
"And to lose in the cup final in the way we did and the circumstances it threw up in the end, with Robert Huth's injury and my injury, after such a brilliant season it was a little disappointing that it ended the way it did."