Convicted defender Craig Thomson to leave Hearts
By Brian McLauchlin
BBC Scotland
Last updated on .From the section Football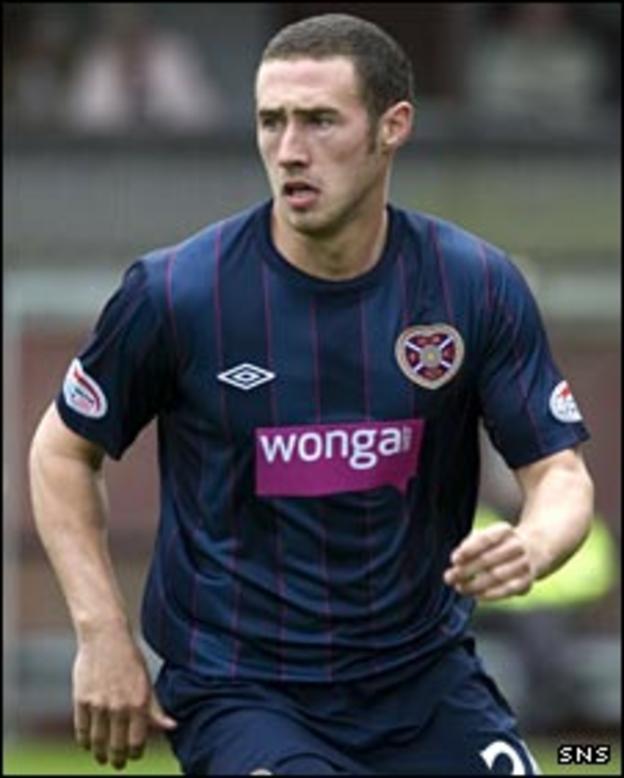 Hearts owner Vladimir Romanov has told convicted sex offender Craig Thomson he will not play for the Scottish Premier League club again.
The club had initially stood by the 20-year-old defender.
But they said on Sunday: "Craig Thomson will leave Heart of Midlothian Football Club imminently.
"The club has considered all implications and has decided to find a solution for the player to leave the club over the forthcoming days."
Thomson was convicted on 17 June at Edinburgh Sheriff Court after admitting to lewd and libidinous behaviour towards two girls aged 12 and 14.
He initially had been told that he would be able to resume his career, the final decision about his future having been left to Romanov.
Thomson resumed training with the club and issued an apology via Hearts' website.
However, after speaking to Thomson last week, Romanov had a change of heart and decided his time at Tynecastle is over.
Hearts' owner was back in Scotland for an attempt to set a world record for the fastest width swim of Loch Ness to help mark the 50th anniversary of the K-19 Russian nuclear submarine accident, when eight crew died in 1961.
Romanov explained to BBC Scotland that the delay in making a final decision about Thomson had been caused by other commitments.
"Only then was I able to meet Craig Thomson and his family and we have had a discussion," he said through an interpreter.
"I have reviewed all the facts of his case and understand he has done a wrong thing.
"This is a very bad example and he will not playing for the club again."
However, Romanov stressed that the use of social networking sites by children was one that needed to be addressed by society in general and that it should not be about "singling out one person".
Thomson was placed on the sex offenders' register last month following his court case.
Hearts' backing for the Edinburgh-born player was criticised from various quarters, including supporters' groups, the Children's 1st charity and sponsors.
However, Thomson was then suspended by the club and Lothian and Borders Police subsequently released a statement saying that they were making enquiries into fresh allegations against the player.
The Scotland Under-21 right-back first broke into the Hearts first-team in August 2009 and was a regular feature in Jim Jefferies' side last season.