Esperance sign Cameroonian striker Yannick N'djeng
Last updated on .From the section Football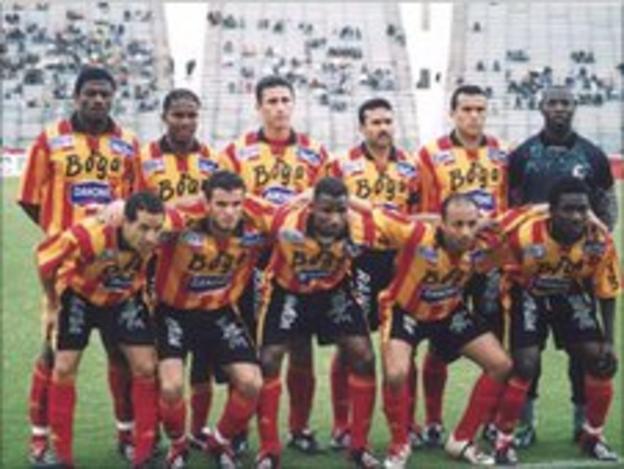 Tunisia champions Esperance have signed Cameroonian striker Yannick N'djeng from Algeria's JSM Bejaia on a US $845,000 contract.
A three year contract was signed on Monday to move the 21-year-old.
N'jeng has been with Bejaia for two years and he scored three goals from 15 games as they finished second in the Algerian League.
In the contract, Esperance are to pay 50 percent of the fee to Bejaia should they transfer N'djeng to Europe.
Bejaia had hoped to sell the player and they say there had been interest from some French clubs.
Esperance are preparing for an African champions league clash against Maoloudia Alger in Algiers on Saturday, and the striker is likely to feature.