AFC Wimbledon 'fitting start', says Guernsey FC coach
Last updated on .From the section Football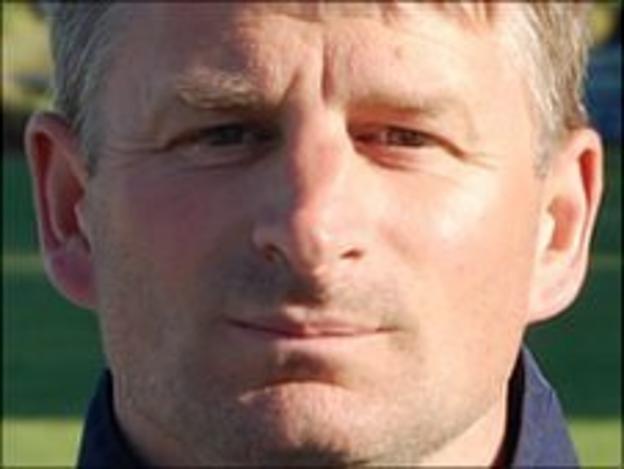 Guernsey FC coach Tony Vance has said the side's friendly match against AFC Wimbledon is a "fitting beginning" for the club.
Vance's side face the League Two side at Footes Lane on 16 July.
He said: "They are a shining example of what can be achieved if you have a vision, are passionate and are prepared to work hard.
"We will be competing in the Combined Counties League from August and would love to emulate their success."
AFC Wimbledon was set up in 2002 by fans unhappy with the relocation of Wimbledon Football Club to Milton Keynes.
The new side began life in the Premier League of the Combined Counties League, the same league that Guernsey FC has joined.
Having secured promotion five times in eight seasons, AFC Wimbledon are now set to play in Football League Two - English football's fourth tier - during the 2011/12 season.
The friendly match against AFC Wimbledon is due to be followed by two more friendlies ahead of Guernsey FC's first competitive matches, including a fixture against a development side from Championship side Bristol City.
Guernsey football secretary Mark Le Tissier said: "Our players will really have to raise their game against quality opposition.
"We are going through this process to improve our game so this will be an important match in preparation for the start of the season and a great event for spectators."
The team will also visit Horley Town FC, who play in the Combines Counties League, for their first ever away game on 27 July.