Premier League loan stars prove money is not everything
By Drew Christie
BBC Sport
Last updated on .From the section Football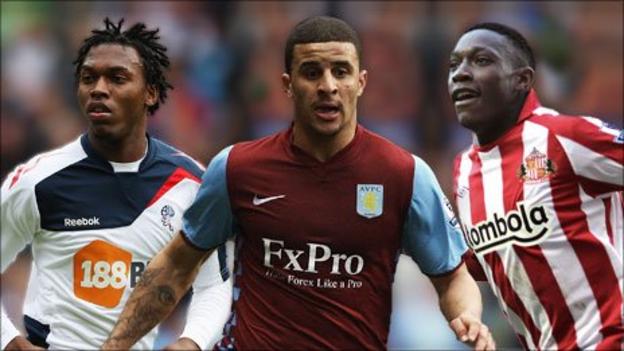 The summer transfer window is open and business is brisk.
Manchester United have spent almost £60m on David de Gea, Phil Jones and Ashley Young, Liverpool have splashed out nearly as much on Jordan Henderson, Charlie Adam and Stewart Downing, while Sunderland seem intent on recruiting a whole new team.
As the start of the season draws ever closer, the wheeling and dealing is sure to increase.
But amidst all the multi-million pound deals, could the loan market be the place to unearth that uncut diamond?
Chelsea's Daniel Sturridge, Kyle Walker of Tottenham and Manchester United's Danny Welbeck all increased their standing last season by heading out on loan.
"I went to Sunderland as a boy and now I've returned as a man," said Welbeck, a striker who spent the whole of last season on loan at the Stadium of Light.
Both he and Walker, who was at Championship winners QPR before Christmas and then moved to Aston Villa, were called into the senior England squad on the back of their impressive showings away from their parent clubs.
Sturridge showed his class when he went from Chelsea's bench to Bolton's first team, with only Robin van Persie outscoring him in the league following his temporary switch at the end of January.
The success that Sturridge enjoyed will no doubt have delighted Bolton manager Owen Coyle, who had also made use of the loan market by borrowing Jack Wilshere from Arsenal 12 months previously. The midfielder went on to make his England debut within months.
"I always felt it would be a win, win, win situation in both cases," says Coyle. "A win for the player because he gets to play every week in the Premier League. A win for me as a manager because we get a very talented player. And a win for the parent club because the players return as better players, with more experience."
While Coyle baulks at the suggestion Wilshere's loan spell at Bolton was the catalyst for his extraordinary rise, the 5ft 8in midfielder certainly laid to rest any doubts people may have had about his ability to cope with the physical demands of top-flight English football.
It was the same for Welbeck, who showed his Premier League potential with Sunderland despite suffering a few injuries during his time at the Stadium of Light.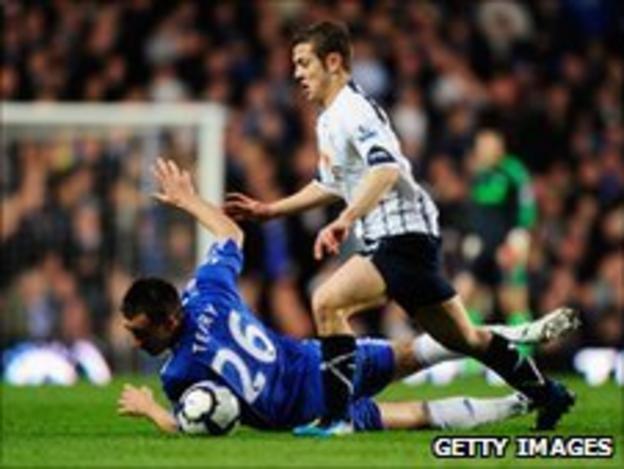 "I could not have wished for it to have gone any better," said the striker. "It's been massive for me.
"Training with great players at Manchester United for the past couple of years has pushed me on as a player but there comes a point where you can't get much more out of that.
"Going on loan is definitely the next step. Playing regularly in the Premier League is going to gain you match experience and it's a pivotal part of your career."
Coyle is keen to carry on making the loan system work for him.
"There's no shame as a young player in not being able to force yourself into the Arsenal, Chelsea, Tottenham or Manchester United team," said the Trotters boss.
"If and when these players are available on loan, then you've got to do everything in your power to bring them to your club."
But having matured as players while away from their parent clubs, are these loan stars willing to take the next step and move on permanently in search of regular football?
As a Manchester lad and a United fan, Welbeck says he will fight to remain at the club he loves. But he also concedes he will be prepared to take the decision to leave if he sees no future at Old Trafford.
"I'm an ambitious guy, I want to be the best that I can be," he says. "I don't think I can achieve that being sat on the bench or playing the odd game here and there. Football is my passion and I want to be playing rather than spectating."
Coyle would love to take Sturridge on loan again but acknowledges that may not be possible. Still, the Scot is in upbeat mood ahead of the new campaign.
"People felt last year that Wilshere going back to Arsenal would leave a hole in our squad but we are a better team this year than we were last year," Coyle comments.
"It's what you're charged to do as a manager - you have to look to keep moving your club forward. If we don't have Daniel next season, I have to look to go and replace him with whatever means I can."
So while we scan the message boards and papers for that next big name on the way in, maybe a low-profile loan signing could be the one to make all the difference.