Players and officials deny Zimbabwe match-fixing claims
By Steve Vickers
BBC Sport, Harare
Last updated on .From the section Football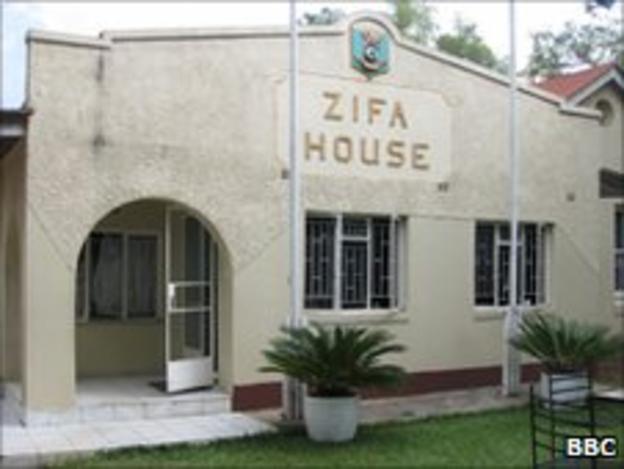 Players and officials linked to Zimbabwe's match-fixing scandal have issued strong denials of their involvement in the affair.
A report by the Zimbabwe Football Association (Zifa) concluded that matches were rigged in 2007 and 2008.
An earlier investigation heard from national team players that they were paid to lose on a tour of Asia in 2009.
The second inquiry said Zimbabwean players and officials worked with a betting agent to fix results.
But the accuracy of the reports, the second of which was published this week, has been challenged by many of those who gave evidence.
"I never said some of those things, what is attributed to me is very different from what I submitted," Godfrey Japajapa told BBC Sport.
Japajapa was head of delegation for Zimbabwe at the Merdeka Cup in Malaysia in 2007.
"Anyone involved should be brought to book, but the committee must be as fair as possible," he said.
"The process needs to be revisited, Zifa needs to use independent people, we need something like a judicial inquiry where people testify under oath."
The Zifa reports allege that the chief figure behind the match-fixing was its own former Chief Executive, Henrietta Rushwaya.
Rushwaya was sacked last year for mismanagement and insubordination.
She has always denied the allegations and insists that she is innocent.
"The committee should be brave enough to call her in a court of law, prove the allegations or shut up forever," Rushwaya's lawyer Selby Hwacha told BBC Sport.
"Otherwise my instructions to her are that she should sue for damages."
Others threatening legal action are former Warriors coach Sunday Chidzambwa, player agent Kudzi Shaba and former Zifa councillor Steve Nyoka, named in the report as head of delegation for a trip to Vietnam.
Nyoka claims that his passport shows that he never travelled to Vietnam.
Among the players protesting their innocence are striker Nyasha Mushekwi, who plays for Mamelodi Sundowns in South Africa.
On a recent visit to Zimbabwe, Fifa president Sepp Blatter said that any players and officials found guilty of match-fixing will be given life bans by football's world governing body.
Fifa anti-corruption officials are expected to visit Zimbabwe soon to meet with Zifa officials and the police.