Poole Town can compete in Southern League - chairman
Last updated on .From the section National League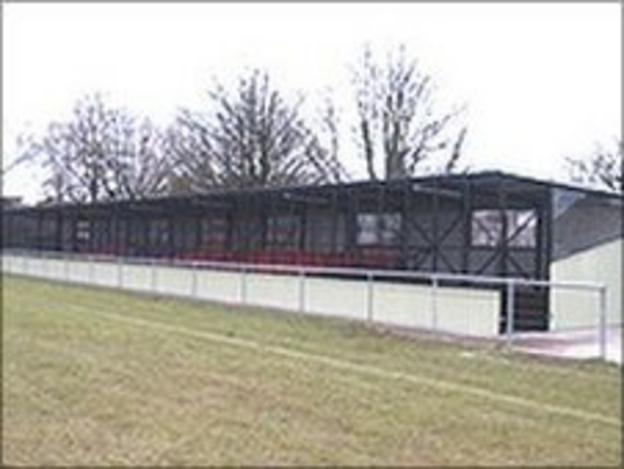 Poole Town chairman Chris Reeves says he has not underestimated the challenges his side will face in the Division One South & West this season.
"We are not underestimating anything, we don't expect to waltz through the league," he told BBC Radio Solent.
"But we wouldn't regard finishing just above the drop-zone a success either. We really want to challenge this year."
Reeves continued: "Every club at this time of year talk optimistically and we're no different.
"We have a good enough squad, and if it turns out we haven't then we'll look to do something about it, but I'm not anticipating that this will be the case."
It has been an eventful few years for the Dolphins, having been denied promotion for the last two seasons because the facilities at their Tatnam Ground home were unsuitable.
But in March the stadium passed a ground inspection thus allowing the club to compete in the Southern League this season.
Reeves was then given the FA Special Achievement award, which he will accept at Wembley Stadium before the Community Shield match between Manchester United and Manchester City on 7 August.
"This has been the best year at the club," said Reeves. "When we lost our place in the Southern League all those years ago it was a huge psychological burden to cope with.
"For many years I couldn't even look at the Southern League results because we were so used to playing at that level and part of my job over the last few years has been to manage that disappointment.
"We had to spend £30,000 worth of improvements to our ground in next to no time to satisfy the 31 March cut-off point, which we did by the skin of our teeth.
"So in all honesty I can say I'm very proud [of my award] and feel very honoured to think that the FA felt my efforts are worthy of an award."