SPL to scrap top 10 plan and push ahead with SFL merger
By Chris McLaughlin
BBC Scotland
Last updated on .From the section Football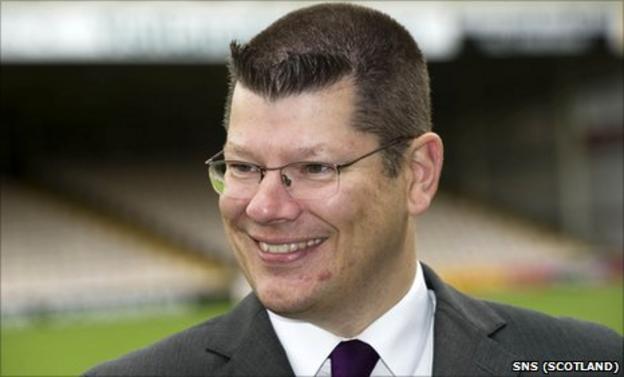 The Scottish Premier League is expected to drop plans to reduce the number of teams in the division to 10.
At Monday's AGM the league will examine the possibility of changing the current 12-team structure by introducing promotion/relegation play-offs.
Plans to merge the SPL with the Scottish Football League, and the possibility of an SPL television channel, will also be accelerated.
A report has been compiled into the viability of SPL TV.
An SPL steering group first introduced the idea of a top 10 with a new second tier of 10 last year and that was later revised to 10 in the top flight and 12 in the division below.
However, the plans have been met with resistance with many clubs keen on increasing the number of teams in the top league beyond 12.
The proposed merger between the two administrative bodies would see the SPL and the SFL-run First, Second and Third Divisions coming under the one banner.
SPL TV was assessed in 2002 but was not voted through and television rights for the league have been held by various broadcasters over the last nine years, with Sky and ESPN the current rights holders.