From new Bhoy to old hand
By Annie McGuire
BBC Sport Scotland
Last updated on .From the section Football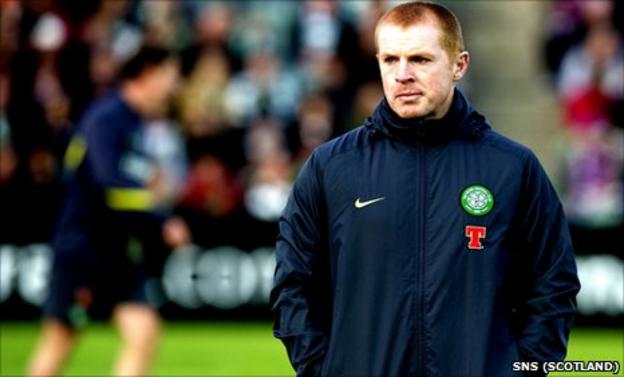 Neil Lennon was a management rookie this time last year, but returns to the Old Firm's annual tussle for the SPL with invaluable experience under his belt.
That is the view of two former team-mates who say a turbulent start has set Lennon up for success in his second season in charge.
Paul Lambert, himself preparing for his English Premier League debut managing Norwich City, thinks events on and off the pitch last season means Celtic are stronger than 12 months ago.
"Neil's got a year under his belt now and he and the players know what they're doing," said Lennon's team-mate from the Martin O'Neill era.
"They know what it is like not to win it, and that has hurt them. I think this time it will be different," Lambert added.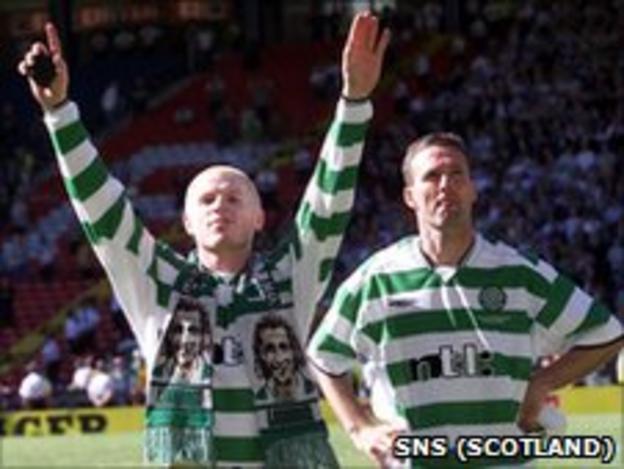 In Lennon's first season in charge his players amassed enough points to have won the SPL title in any of the five previous seasons, and lost fewer games, conceded fewer goals and had a better goal difference than Rangers.
"Neil didn't do much wrong in his first season in charge," Lambert said.
"He's got the nucleus of that squad that did really well for him still there at the club and I'm sure that the same group of lads, with a couple of additions will be good enough to go and win the league."
Lennon has spoken over the summer of his belief that to guarantee his job beyond the summer of 2012 he will have to win the league in his second season in charge.
"I haven't done the Celtic job so I can't imagine what the pressure is like," Lambert said.
"I know what it is like as a player. If you have success there it's an absolutely brilliant place.
"Equally, if you don't, you know you are open to criticism.
"I know exactly what he's saying that if he doesn't win it his job might be in question, but he'll be judged by results and that's all you can ask for."
Former Celtic captain Tom Boyd also thinks Lennon will do enough to overhaul Rangers this season.
"The points total was exceptional for both teams last season and Celtic only lost out by a point, so there's not much that needs to be changed," he said.
"It's a very interesting one; Neil now has a year's experience under his belt and may do things a little bit differently," the former Scotland international added.
"The shoe's on the other foot and Ally McCoist is the rookie manager now.
"All Neil really needs is a bit of fortune here, a break there; some decent refereeing decisions and maybe they need to be a bit more ruthless sometimes."
And with the transfer window open until 31 August, Boyd thinks the other addition Celtic could do with is a goalkeeper to replace Fraser Forster, who returned to Newcastle this summer.
"That's certainly number one priority," he explained. "Zaluska has come in and done very well but I think Neil will be bringing someone in with a bit more experience.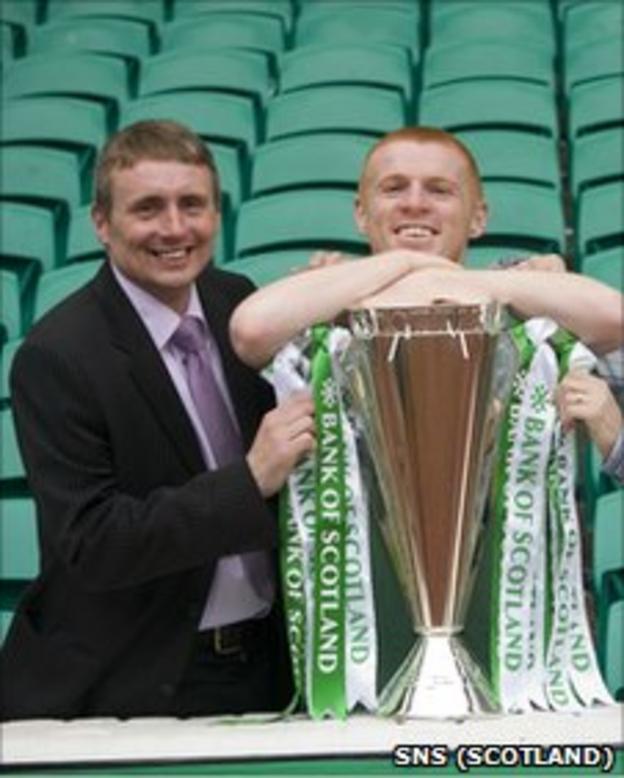 "If Craig Gordon is available for the same price he left Hearts for then he is way out of Celtic's league, but if Sunderland are willing to accept less then everyone is aware of the quality player he is."
Lennon's first season in charge was played out against a backdrop of death-threats and continued discussion of sectarianism.
And both former Celtic players agree that if the manager can be freed from those external pressures he will be able to concentrate on producing a winning formula on the pitch.
"It would good if it was just football we were talking about all the time," said Lambert.
"What happened last season won't change Neil that much.
"What you see is what you get. He's a brilliant guy and I really hope he wins the league."
So, expect more of the same in the Celtic dugout this season but, for Boyd, this campaign will see Lennon come into his own.
"What Neil was put through last season was an utter disgrace, but for him to be able to handle that and create a football team that could come so close in the championship says a lot for him."