Chick Young's view on the new season

By Chick Young
BBC Scotland football pundit
Last updated on .From the section Football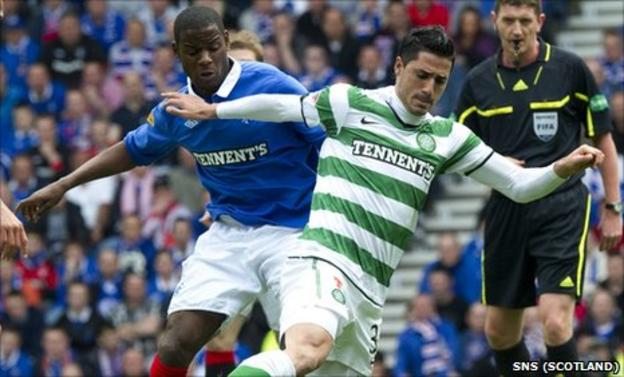 Explain to me how Rangers are going to square their oncoming tax bill and I'll wager you could teach us how to nail jelly to a tree.
Frankly I still don't quite comprehend how the Ibrox club's takeover has built a jigsaw puzzle picture of a sunny future. But then why listen to me? I never thought Craig the Whyte knight would get his hands on the club in the first place.
So off we jolly well go into another season which has already fired up more questions than answers, with its embarrassing hiccupping start as the Old Firm take their sabbatical before the term has learned to walk.
Of course I understand the desire - requirement, maybe - for the big clubs to go big buck hunting, but I still find it humiliating for the SPL that the big kick-off is followed by a couple of weeks of damp squibs as Celtic then Rangers throw the other clubs a deaf one.
It's like getting married then bodyswerving your own reception.
Rangers fans can't be full of the joys of life. All window shopping in the transfer market, but no real spirit of the shop to drop. Sure, they've been linked with more big names than Piers Morgan…but headlines don't mean signings.
Ally McCoist once compared taking the baton from Walter Smith to accepting the microphone from Sinatra and of course he was right. But it strikes me that Nelson Riddle has just taken the orchestra off the stage too.
He took the job because ultimately he had no option. But privately he must reflect that somewhere down the line there might have been a better time.
Like Neil Lennon timed his run, for example. After the Tony Mowbray shambles, the only way was up.
No fence sitting from your old reporter. I'll be stunned if Celtic aren't champions by the time autumn and winter have blown their last and dear spring is in the air once again.
Rangers were champions last year because they deserved to be, not because of Celtic's spectacular trip at Inverness as they toddled to the finishing line. A title race is a distance event and it is never won or lost on any given Saturday afternoon or Wednesday night.
But this time at Parkhead, I suspect the lesson will have been learned.
Mind you, to be fair there hasn't been a run on the ink at Lennoxtown. Signings there too have been a collector's item.
But the difference is the depth of squad already on the employment register. Atlantic deep: Rangers meanwhile have to set sail in a puddle.
What we need them both to do is progress in Europe in their respective competitions, to ensure a little midweek action in the Champions and Europa Leagues. That would put a little light in our lives.
And talking of a little brightness, why do I have a good feeling about St Mirren?
It's a worry. This time last year I was insistent that they would be relegated and if not quite gloriously wrong then I looked like being spot-on for a fair few months.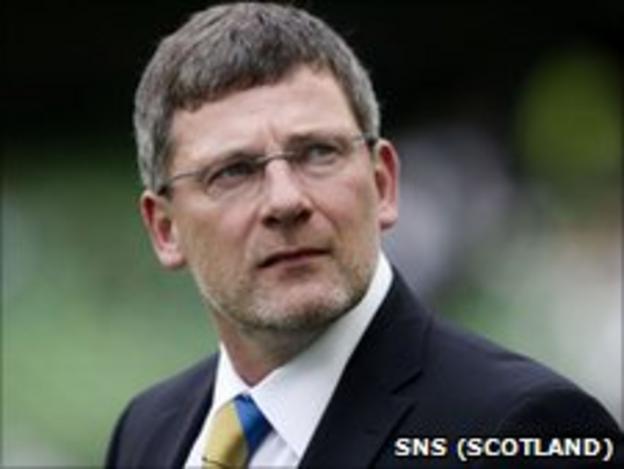 But the signings of Gary Teale, Nigel Hasselbaink and Stevie Thompson and a general something in the air over Paisley - and maybe the strong drink - has me think better days are coming.
And here's a thing as I juggle my feel good factors: Scotland - I think we might make it to Poland and Ukraine although hopefully not Donetsk, quite the dreariest place I have ever been. There, even the birds cough.
Certainly the play-offs of the European Championship qualifying group beckon at least, where Lithuania's turning over by Liechtenstein opened the door for Scotland and a straight two-way fight with the Czechs for second prize to World Champions Spain.
So let SPL battle commence, earlier than ever but still too late. We should have been back three weeks ago thereby allowing our European representatives some run-up to their ties and freeing up some time for the inevitable winter back-log of postponed games.
And maybe even a January shutdown…
Hey, but I'm not one to spoil a bright new dawn with a bit of mumping.
But watch this space.