Scottish referees aim for low profile this season
Last updated on .From the section Football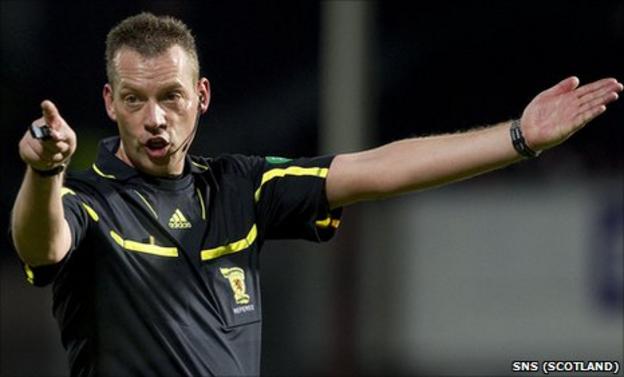 In the first of three pre-season reports, BBC Scotland's senior football reporter Chris McLaughlin examines the key issues facing the game.
"If the events of last season were to be repeated this year, it would be a disaster for our national game."
Strong words from Scotland's First Minister Alex Salmond.
As fans, managers, players and pundits prepare for the new season, the memories of the last campaign are all too fresh.
Season 2010/2011 will not be quickly forgotten because off-field events dominated and dictated news not just on these shores, but across the globe.
And all too often those at the centre were the men in the middle.
Happiest when forgotten and overlooked, the last campaign saw Scottish referees in the spotlight.
In February, Celtic raised concerns about refereeing standards, lighting the touch paper to a bitter war of words that would rage for the rest of the season.
Grade One official Dougie McDonald stood down after he admitted to lying about how he had reached a decision during a game at Tannadice.
Then came the sacking of head of refereeing development Hugh Dallas. He was dismissed after a controversial internal email was leaked.
And somewhere in the middle of all of that, the men in black hung up their whistles.
They said they were withdrawing labour due to the criticism and pressure from the media, managers and fans.
And, after a weekend of top flight football overseen by foreign refs, those at the top started planning to prevent a repeat performance.
"There was a lot of concern amongst the referees that they weren't getting enough support and perhaps the footballing authorities didn't recognise the job that they were doing," said Scottish Football Association chief executive Stewart Regan.
"We've introduced a new article which will allow us to sanction any manager or coach who speaks out about a referee before a match."
That has satisfied the men in the middle for now although the new rules have still to be road tested by a very passionate Scottish coaching community.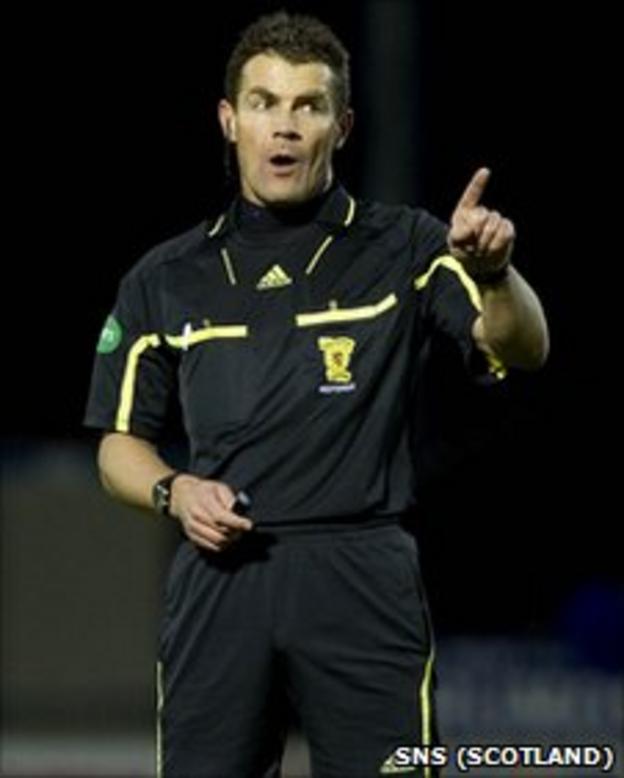 Agreeing not to speak about refs before a match is one thing, staying quiet and remaining calm after the final whistle is something else altogether.
"We've got the full support of Stewart Regan who has paid particular attention to the refereeing fraternity since his arrival," said John McKendrick, who has taken over from Dallas as head of development.
Further protection should also come when the SFA introduces it's new code of conduct.
Managers, players and officials will now all have to follow strict guidelines.
Those still looking for friction could have pointed towards the pay dispute.
For weeks the Scottish Premier League and refereeing union officials were at loggerheads over game fees.
But even that has been settled to everyone's apparent satisfaction.
"I think it's safe to say that a number of relationships could have been better last season, I think it'll be better in general in the new season," said the SPL chief executive Neil Doncaster.
"It's now the right time to focus on the football and all the positives," he added.
So just a matter of weeks after the end of the war, it seems peace has broken out on all fronts.
All happy…. for now.
You can follow Chris McLaughlin onTwitter.