Barcelona's Xavi defends Cesc Fabregas comments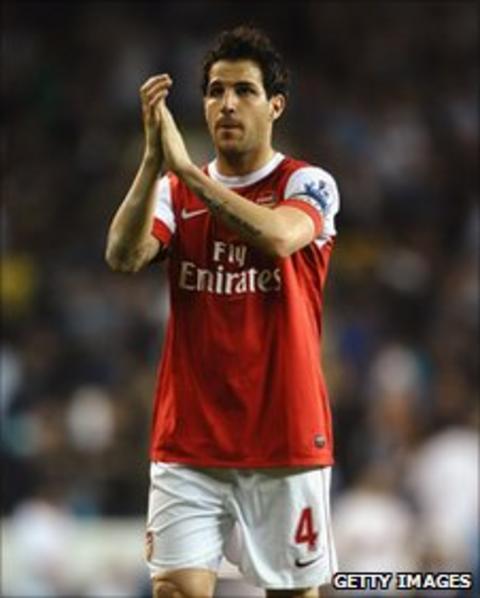 Barcelona midfielder Xavi has said he does not want a "war of words" with Arsenal manager Arsene Wenger over the future of Cesc Fabregas.
Last week Wenger said the World Cup winner had been "very disrespectful" for suggesting Fabregas was suffering over a proposed move to Camp Nou.
But Xavi has defended his comments, saying: "I was only acting in the interest of Cesc and of Barca."
Fabregas was at the Barcelona academy before joining Arsenal in 2003.
Speaking at Barcelona's training ground, Xavi added: "It seems absurd to me. But that's that and I really don't want to get into a war of words with Wenger. I didn't want to offend anyone.
"I don't really know the situation but it seems they [Arsenal] are more disposed to sell this year than last year."
On Tuesday, Barcelona coach Pep Guardiola said the club would "fight to the end" to sign Fabregas, after they had a bid of around £27m rejected by the Gunners in June.
Wenger has been trying to convince his captain to stay in the Premier League and fight for the title they last won in 2004.
So far this summer Arsenal have sold Gael Clichy to Manchester City and brought in striker Gervinho from Lille and Charlton Athletic defender Carl Jenkinson.