Liverpool are building a better future - Mark Lawrenson

By Mark Lawrenson
BBC Match of the Day pundit
Last updated on .From the section Football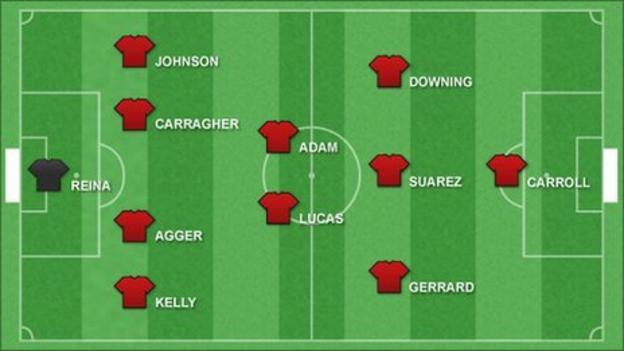 Liverpool knew they had to begin a rebuilding programme after the disappointments of recent seasons and no-one can doubt that manager Kenny Dalglish and the club's new American owners have made a real statement of intent with their work in the transfer market so far this summer.
Manchester United boss Sir Alex Ferguson has said Liverpool are "back on the radar" and I think my old club have a real chance of getting back into the top four and regaining their place in the Champions League.
It started with the instant reinvestment of the £50m received from Chelsea for Fernando Torres on strikers Luis Suarez and Andy Carroll and has continued with the purchases of Jordan Henderson, Charlie Adam and Stewart Downing.
Questions have been asked about the size of the transfer fees paid by the club and the systems and formations that might be employed by Dalglish but I think the bottom line is that Liverpool are on the way towards establishing the squad strength to get back in the top four. This will have been Dalglish's top priority.
With 21-year-old midfielder Henderson, they are buying masses of potential, even though they paid Sunderland £16m for a player whose form faded in the second half of last season.
As I understand it, the club's owners, the Fenway Sports Group, are happy to splash the cash on a player if they get a return for their money and if there is the possibility of good sell-on value.
Henderson, an England international, will grow as a player and grow into the club so could be worth £30m in a couple of years. Yes, we are talking potential but Dalglish is a shrewd judge and has clearly seen something he likes very much.
All the players Liverpool have signed have yet to reach their peak and their arrival will really up the ante in the dressing room, which is exactly what Dalglish will have wanted.
The great run Liverpool had under Dalglish when he took charge of the team masked one of two deficiencies, which came to the surface when they lost their last two games against Tottenham and Aston Villa, but he showed he could pull the players with him.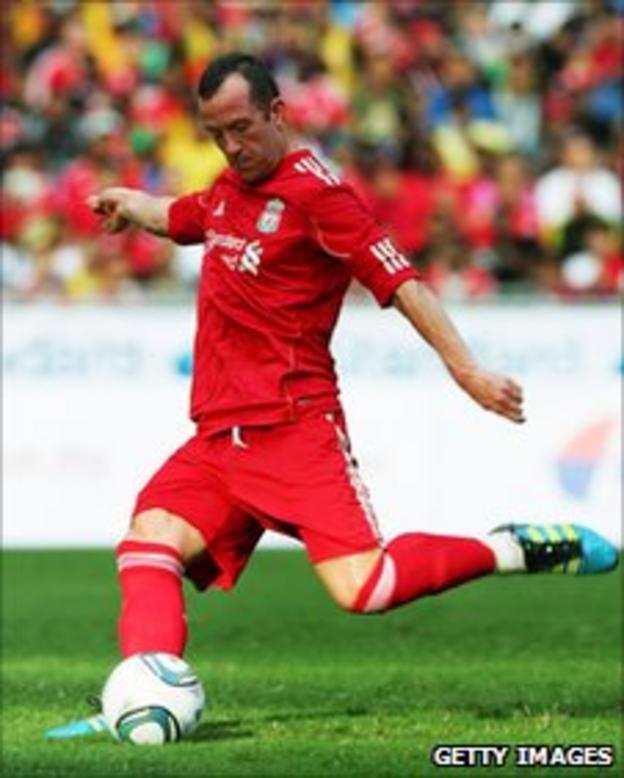 Now, with the new signings and the emergence of young players like John Flanagan and Martin Kelly, the players will be looking at each other wondering if they will be among the 25 named in the first-team squad for this season.
Adam was described as a big fish in a small pond at Blackpool but, despite suggestions he could be on the fringes at Anfield, I can see him playing regularly.
I am not going to compare Adam with Xabi Alonso but the Scot's range of passing will allow Steven Gerrard to play further forward - and that is where the England international is at his best.
Adam's presence in the team will also be good for Carroll, who will benefit from Adam's accurate diagonal balls to the far post.
As for systems and formations, Dalglish has shown he is prepared to alternate, either by employing three at the back or opting for a 4-4-2 line-up. I think he will play systems to suit occasions and simply wants a squad that will allow him to do that.
Lots of people have said Downing's £20m price tag is too much but he is an important signing because he gives Liverpool the width they have needed for some time. He will also act as another obvious supply line for Carroll's aerial ability.
I spoke to fomer Liverpool midfielder Gary McAllister about Downing recently and he rates him very highly after working with him at Villa Park. McAllister said Villa got an excellent return from him and he is a real team player.
Suarez is the big signing for me, as I've already said. He's got great ability, is very aware of everything, a real team player and a handful to play against.
I don't know Damien Comolli, Liverpool's director of football, but it already looks like he is doing a really good job. I think Dalglish tells him what players he wants and Comolli goes out and tries to get them.
Liverpool have been pretty successful so far, even though they have missed out on one or two players. If they had taken Phil Jones from Blackburn Rovers, people would have been saying the squad was looking really strong.
I think Liverpool can finish fourth. I don't see them in the top three because of the signings Manchester United have made and the calibre of players that Chelsea and Manchester City are likely to sign. But Arsenal still have weaknesses and seem reluctant to spend big, while Spurs missed out on the top four and may lose Luka Modric.
Liverpool also have no European football to contend with. They would love to be in the Champions League but no Europa League action means they do not have to play on a Thursday then a Sunday and can rest players in midweek.
Dalglish has said he is delighted with the work he has done and I would say that is a fair reflection of the mood of cautious optimism around Anfield these days.