Early transfers please Cambridge United boss Jez George
Last updated on .From the section Football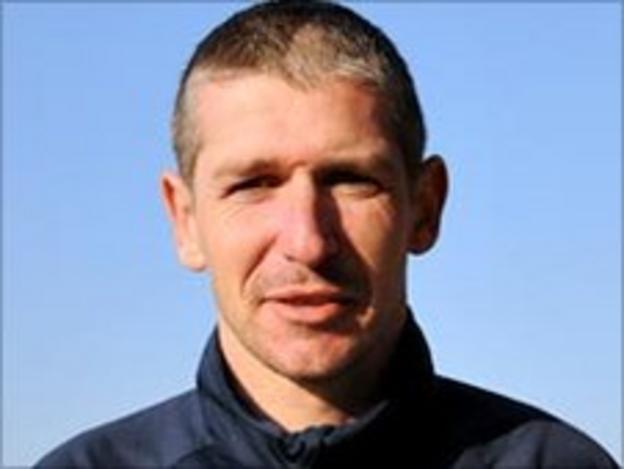 Cambridge United boss Jez George has said it was vital to make quick moves in the summer transfer market.
The U's have already made eight signings since the end of last season.
George told BBC Radio Cambridgeshire: "There's no way we can compete with other clubs if it becomes a case of who can bid the most.
"We knew we'd need to do our work early and it's encouraging that the ones we've got in certainly look like they have something to offer."
The U's held Ipswich to a 2-2 draw at the Abbey on Tuesday night with new signings Ryan Charles and Ashley Carew getting on the scoresheet.
George seems unlikely to add many more fresh faces to his squad ahead of the new season.
But one player who remains under consideration is Mildenhall striker John Sands, who has spent pre-season training with the U's.
"He's done everything he possibly could do, but at the age of 24 if you've never been a full-time player, it's hard to come in and train with everyone else," George said.
"So it's a difficult one for us and we need to come up with the best outcome for both him and the club."
Meanwhile, Kieran Murtagh (hamstring), Michael Gash (ankle) and Steven Connors (groin) all missed the draw with Ipswich.