Thompson concerned by 'great divide' over SPL reform
By Jim Spence
BBC Scotland
Last updated on .From the section Football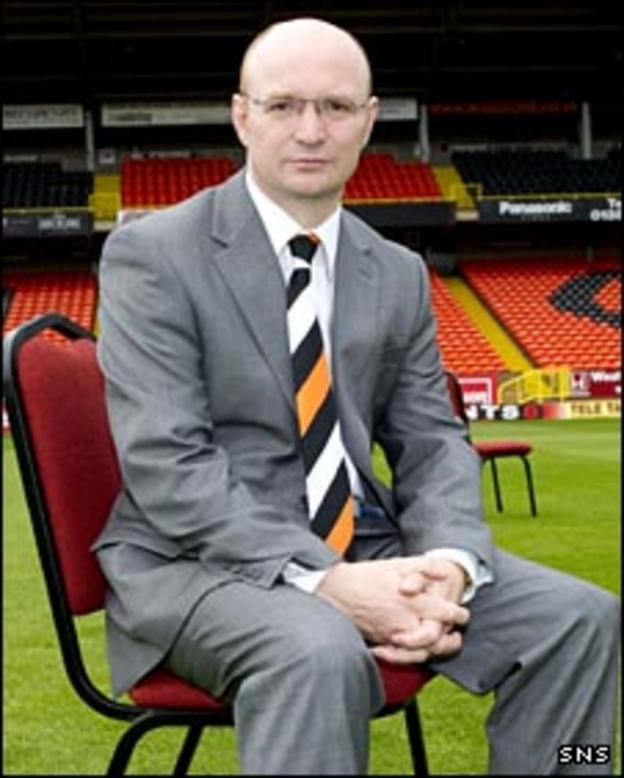 Dundee United chairman Stephen Thompson has warned that indecision over league reconstruction is creating bad feeling between clubs.
And Thompson thinks it is imperative SPL officials work hard to address the "great divide" on the issue.
"It has created a lot of bad feeling between clubs and that's not good for the league," he told BBC Scotland.
"I chose to say nothing after Monday but I wasn't very happy about a few things on the day.
"What is frustrating me now is that there is a great divide between clubs and that needs to be rectified soon for the sake of the league.
"There are a lot of entrenched views on either side and people won't budge.
"There's going to have to be compromise somewhere along the line or we won't get anywhere."
The Tannadice chairman failed to be voted onto the board of the SPL at Monday's meeting, meaning none of the clubs who have spoken out against a 10-team league are represented.
Despite that, Thompson does not believe he and his club are in a minority.
"I don't like to use the words 'rebel clubs'," Thompson added.
"There were eight clubs met at Tynecastle a few months ago and we did ask for the centre to re-look at 14 teams, but nothing's happened on that.
"That's where the entrenched views are coming from; we've gone back with something to be looked at and it hasn't been.
"Somebody has to bang some heads together.
"We've got a chief executive and chairman and I think that is their role, to bring everyone together.
"That's what they're there for. It's not an easy role but that's what they are there for.
"It's not going to happen by individual clubs speaking to each other."
Thompson also believes the process is being hampered by the SPL's voting system, which needs all but one club to agree change in order for the process to progress.
"The 11-1 voting structure is a big problem," he said.
"The clubs have got themselves to blame for that. They all agreed to it.
"A different voting structure might have got this change through."