Egypt's Abo Rida falls under Fifa suspicion
Last updated on .From the section Football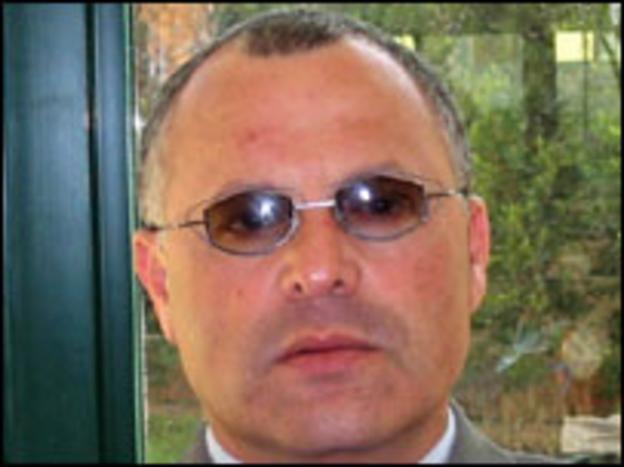 Egypt's Hany Abo Rida has become the latest African on Fifa's Executive Committee to fall under suspicion.
Petrus Damaseb's panel has asked Fifa's legal department to prepare cases against officials who joined the Qatari's visit to Trinidad in May.
These include Vernon Manilal Fernando of Sri Lanka and Thai Worawi Makudi.
Like Abo Rida, both Fernando and Makudi are members of Fifa's Executive Committee.
Several Caribbean football leaders are also under suspicion.
On Saturday, Fifa's ethics panel found Bin Hammam guilty of bribing Fifa presidential election voters on a visit to Port of Spain in the Caribbean island Trinidad.
The five-man panel ruled that the Qatari had conspired to pay Caribbean officials cash bribes of US$40,000 to back his ultimately-abandoned challenge to Fifa chief Sepp Blatter.
The Caribbean Football Union (CFU), with the island nations holding 25 of Fifa's 208 votes, was considered key to defeating the Swiss.
Bin Hammam has said he will appeal the decision as he fights to clear his name.
Should Fifa open a case against Abo Rida, it would mean that all four Africans on Fifa's Executive Committee last year will have faced unwanted scrutiny.
Last November, Nigeria's Amos Adamu was suspended from the Executive Committee after being found guilty of breaching the world governing body's ethics code.
Confederation of African Football president Issa Hayatou, from Cameroon, and Ivorian football supremo Jacques Anouma then fell under suspicion in May when accused of taking money to vote for Qatar's 2022 World Cup bid.
The allegations, which were strenuously denied, were made public under British parliamentary privilege when the Sunday Times newspaper submitted evidence from an investigation into Fifa.
Last month, the Qatari whistleblower who made the damaging claims against the Africans retracted her allegations.
Phaedra Almajid, a former international media officer for Qatar 2022, said she fabricated the claims in order to exact revenge after losing her campaign job.