Bury boss Richie Barker supports League One salary cap
Last updated on .From the section Football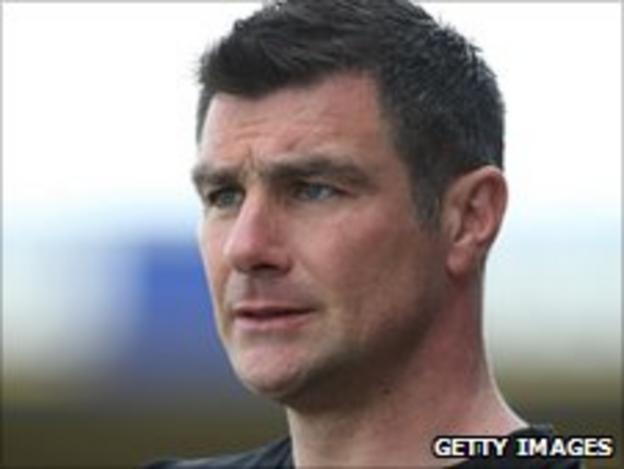 Bury manager Richie Barker says football is in need of a salary cap to avoid the game "falling to pieces".
Barker told BBC Radio Manchester: "I think a salary cap everywhere has got to come in otherwise football as a whole is going to implode.
"This club have been pretty good at it without the rule being in anyway."
In his previous role Barker was in charge of the Shakers youth team and he believes a salary cap could aid the development of young players.
"I want young English players to improve," he continued. "If it means they have to cut the wages to bring the younger players through then that's a positive.
"Even though I'm with the first team now I spend a lot of time with my youth players and bring them to come and train with me."
A further change for the new Football League campaign is a reduction in the number of substitutes which can be named from seven to five.
"You've got to be a little bit more stringent with your subs choices, so I think it will be a slight determent to producing young players," Barker added.
"But I think on the flip side, from a financial point of view, it will save a few pounds."