Cambridge United dismiss new signing Steven Connors
Last updated on .From the section Football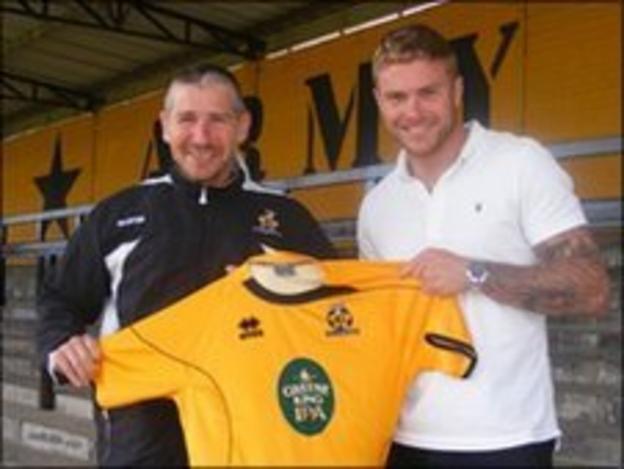 Cambridge United have terminated the contract of midfielder Steven Connors, five weeks after he joined the club.
The former Fleetwood man's pre-season had been disrupted by a groin injury, although it is not clear if that is the pre-existing condition.
The U's said the player had undergone a "thorough medical" before his arrival.
The statement added: "This particular pre-existing condition was impossible to detect as the player had not undertaken physical activity over the summer months.
"As Steven withheld vital information about his medical history and an ongoing condition the club was left with no alternative but to terminate his contract."
Boss : "He's been able to train for a day, but then he's sore, so we want to know what it is."