Rangers clear favourites - Malmo coach Rikard Norling
Last updated on .From the section Football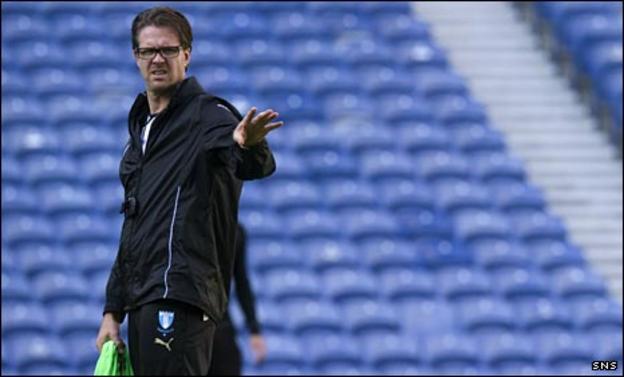 Malmo head coach Rikard Norling tried to heap pressure on Rangers by branding them favourites to come out on top in their Champions League qualifier.
The Swedish champions are midway through their domestic season as they face Rangers at Ibrox in the first leg.
But Norling said: "I think it would be a big disappointment for them if they don't go through.
"If we try to compare ourselves with Rangers, I think we are not being fair to ourselves."
However, Norling did admit that his own side had quality, despite presently lying eighth in the Swedish top flight.
"We are not apologising for being here," he said. "We are a big club in Sweden, in Scandinavia.
"We have a lot of good players, we have a professional attitude to everything that we do.
"We look upon it as two games where we will do everything we can to go through. It will be an interesting task.
"I could continue to put the pressure on to their side, they are the favourites, but we look upon ourselves as a good team as well."
Malmo did not impress as they overcame Faroe Islands outfit Torshavn 3-1 on aggregate in the last round, but Norling suggested that a match against Rangers would provide his side with greater motivation.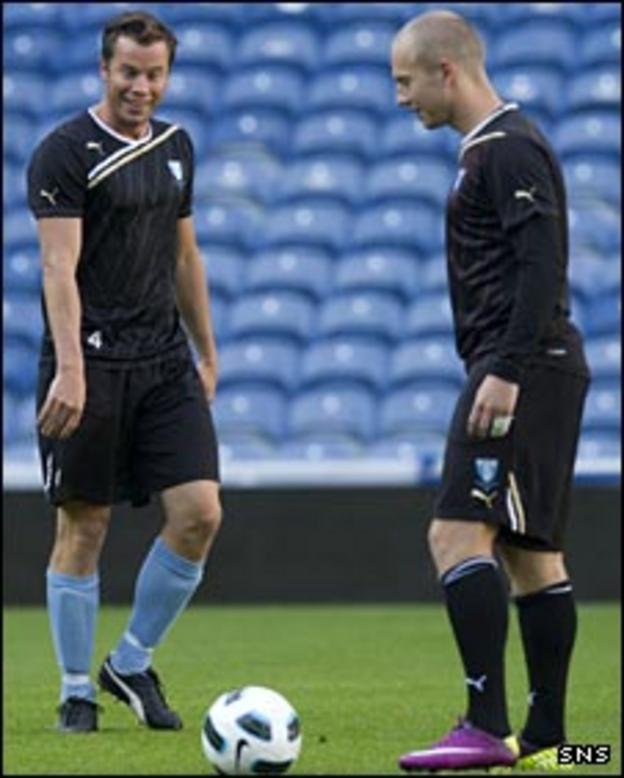 "We are going to play a game that we have been looking forward to since we got the draw," he said.
"We are really looking forward to taking on the challenge of playing Rangers.
"We have done our preparations and hopefully we will have a good performance tomorrow."
Rangers have just one competitive game under their belts this season, being held to a 1-1 draw at home by Hearts on Saturday in their Scottish Premier League opener.
Despite that, Norling insists it is impossible to tell whether his side will be able to take advantage of what should be superior match-sharpness.
"When Rangers were in the running at the end of the season, when they were competing with Celtic, they were at the top," he added.
"Now they are just starting their league campaign. You can always look at advantages and disadvantages, but you never know until afterwards."