Fifa probes Caribbean officials over Bin Hammam meeting
Last updated on .From the section Football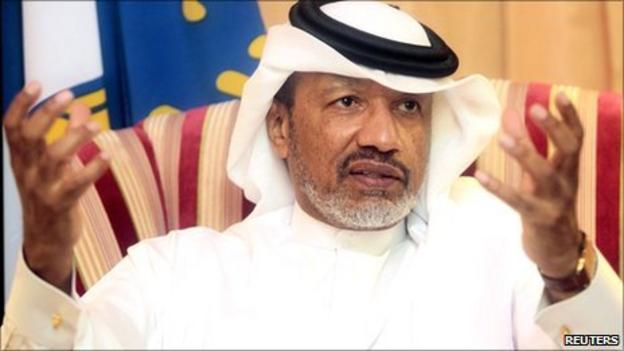 Fifa has given Caribbean football officials 48 hours to explain their part in a meeting with ex-presidential candidate Mohamed Bin Hammam.
Football's governing body stated that "any person who has information" but does not comply with its corruption investigation will face sanctions.
That could include the same life ban given to Bin Hammam on Saturday.
He was found guilty of trying to buy votes from Caribbean Football Union members in a bid to be Fifa president.
The Qatari said he will appeal against the ruling, which stated there was "comprehensive, convincing and overwhelming" proof that bribes had been paid to officials to support Bin Hammam's campaign for the Fifa presidency
Fifa said in a statement: "Fifa has sent a letter on 25 July to all CFU associations, asking the associations, their presidents, and any of their members with knowledge of anything that transpired during the meetings held on 10 and 11 May in Trinidad and Tobago, to provide and report all relevant information in their possession within 48 hours.
"Truthful and complete reporting will be considered in mitigation by the ethics committee when deciding on potential sanctions.
"Any person who has relevant information but does not come forward during this 48-hour period will be subject to the full range of sanctions.
"Following this 48-hour period, the ethics committee will be asked to open the necessary ethics proceedings."
Cuba was the only one of the 25 Caribbean Football Union associations which did not attend the meeting on 10 and 11 May, where Bin Hammam was speaking about his campaign to replace Sepp Blatter as Fifa president.
Officials from nine associations told investigators last month they were given or offered cash gifts. The other 15 denied receiving any cash gifts or refused to meet investigators.
Four associations did not respond to invitations to meet investigators - Anguilla, Antigua and Barbuda, Dominica and Montserrat.
A further 11 associations did send officials to meet investigators but denied receiving cash gifts.
They were: Barbados, Guyana, British Virgin Islands, Dominican Republic, Haiti, Jamaica, St Kitts and Nevis, St Lucia, St Vincent and Grenadines, Trinidad & Tobago and United States Virgin Islands.
Former Asian Football Confederation chief Bin Hammam was the most senior official to be banned by Fifa in its 107-year history, but told the BBC on Sunday: "Let me make this clear - I have never paid money for votes in all my life."
The 62-year-old intends to take his case to the Court of Arbitration for Sport in Switzerland.