Birmingham City investment plans hit by Carson Yeung charges
Last updated on .From the section Football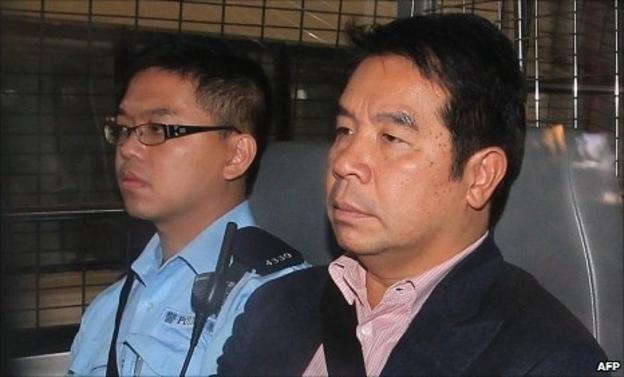 Birmingham City chairman Peter Pannu says he may have to make some "unpopular decisions" as the club are struggling to find investors.
"Carson's been trying to find investors but the charges mean progress has been slow," Pannu told the Birmingham Mail.
"Upon my return, I may have to make some unpopular decisions."
He added: "I hope the fans will understand that I effectively don't have a choice there.
"The club may need to do what is right and buy time until Carson's assets are dislodged from the clutches of the courts in Hong Kong."
Last month, Pannu had said Yeung's charges would not have any effect on the club.
"This has got nothing to do with the club and there is no impact on the operations over here," he said on 30 June.
"Understandably the fans are worried about this but they have nothing to worry about. The finances are OK."
Yeung, the club's largest shareholder with a 26.3% stake, is currently fighting five charges of money laundering in Hong Kong, covering a six-year period from 2001.
The 61-year-old, who has had his assets frozen, is due to appear in court on 11 August.
Pannu concedes the situation has the club's bankers "concerned" but he is hopeful that the situation will ease if their parent company is allowed to trade.
"I understand there is one interested party and they are working on it and BIHL's board are now trying to resume trading of stock," he added.
"Hopefully the resumption of trading in Hong Kong could lead to the raising of some capital to appease HSBC, our bankers.
"They are speaking to Pauline Wong, as the group's financial controller, and seeking answers from her on matters of concern."