Guernsey FC to improve security
Last updated on .From the section Football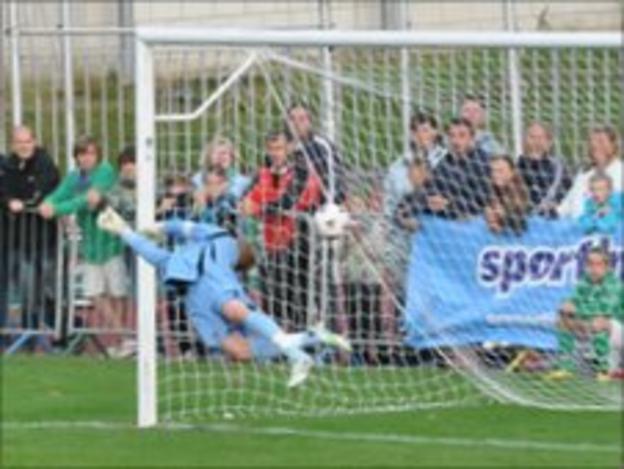 Guernsey Football Club will continue to improve match day arrangements to make sure everyone who attends pays for a ticket, their chairman has said.
Some supporters have got into matches free of charge by turning up early or bypassing the official entrances.
Steve Dewsnip said he was aware that Footes Lane as a venue was very open so securing access was always going to be a problem.
He said: "We're making improvements game by game and we'll learn as we go."
He continued: "What we need to do is try to stamp it out as if nothing else those people that have been able to get into the ground without paying, quite frankly, I think it's an insult to all of the other paying customers that are doing things as they should."
The side's first fixture in the Combined Counties League Division One is Saturday, 6 August against Knaphill at Footes Lane.
The stadium is owned by the States of Guernsey and managed by the Culture and Leisure Department.