Chick Young's view on Ally McCoist

By Chick Young
BBC Scotland football pundit
Last updated on .From the section Football
Suddenly Alistair McCoist looks like a goldfish in a shark tank.
Bookmakers, never a breed to display a caring side, are offering just 7-4 against the Rangers manager having his backside booted on to the pavement of Edmiston Drive by Christmas.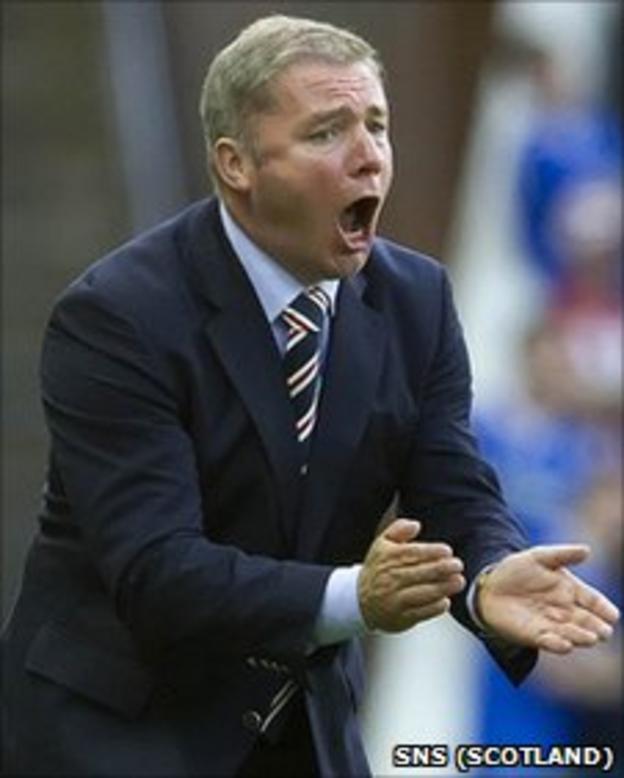 If patience were elastic, fans of the Ibrox club would have their pants at their ankles.
Life after Walter Smith for Rangers so far has been a summer of lost love, supporters tearful for days when life was a little less stressed.
Signing targets have slipped through the net and they can't get the ball into one. They don't look like they could get their man with the help of Interpol and Royal Canadian Mounties.
The performance in the first leg against Malmo - the grid on the precious race to Champions' League gold - was insipid, uninspiring and downright dull.
It was a haunting, undone by a bloke called Larsson with a number seven on his back.
The manager's confidence that, despite the 1-0 deficit, they can still eliminate the Swedes when they have never before progressed in Europe after losing the home first leg, seems based on blind faith.
Frankly, even blind drunk, I couldn't share his fantasy. Even these ever so sympathetic chaps at the turf accountancy are offering a generous 5-2 against Rangers qualifying.
And remember, thanks to previous indiscretions, they will have no travelling support to back them.
But hold the bus here.
Aren't Rangers a work in progress? Doesn't McCoist deserve a little breathing space?
One glance at the Ibrox bench in the Malmo game told you exactly how urgently the club need new faces albeit I was surprised at McCoist's reluctance to introduce Gregg Wylde.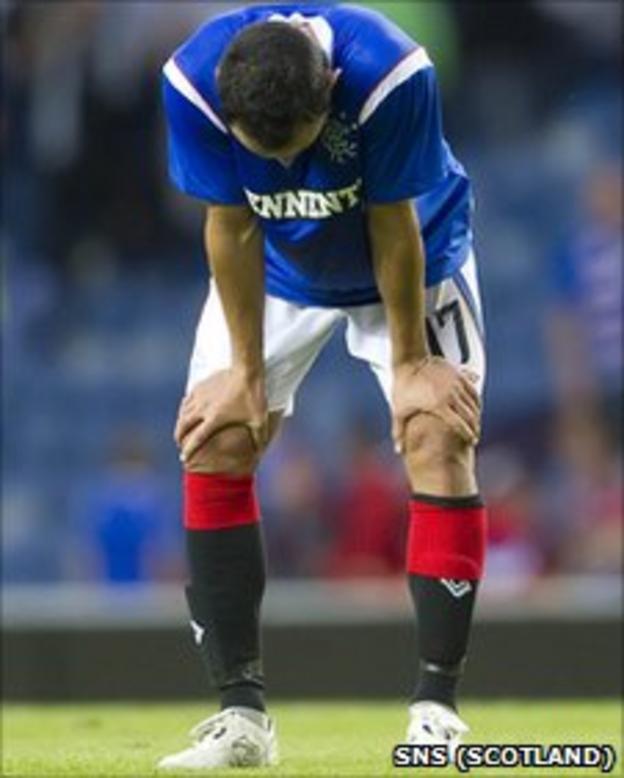 David Goodwillie would be an interesting introduction and yet having paid an eyebrow-raising £1.5m for Lee Wallace - who had just a year of his contract at Tynecastle to run - they may have been hanged by their own petard.
Dundee United, with a smug grin, can point to the price tag on the former Hearts left-back and at any suggestion of a cut price offer a mouth the words "aye, that will be right".
There are many reasons why Rangers tripped up, not least of which is the fact that the Swedish season is in full tilt and here in Scotland our term is undergoing a stumbling start like a toddler taking his first adventurous steps.
This cannot go on. Like Dundee United before them, Rangers were asked to fly on a cold engine. Meanwhile, across the water, Irish football's European co-efficient has never been higher since they changed to a summer season.
Supporters are frantic because already ground has been lost to Celtic in the championship race and now the richest club competition on earth is about to kiss them goodbye.
But for heaven's sake give the bloke a chance.
Rangers are a club in upheaval with the paint hardly dry on the "under new ownership" signs. McCoist has served his apprenticeship and if his start has been sticky then you may recall that he had years as a player when sections of the support wanted him out the door. That would have been a right good move.
Players too have a responsibility and against Malmo they performed like they had no idea of the urgency of the situation. I trust they have been reminded.
It's ridiculous. July hasn't breathed its last and yet bookmakers are offering odds against a new manager being binned in five months.
Long term planning? They would love to look at it, but they just don't have the time...