Kenya woman pledges overhaul
Last updated on .From the section Football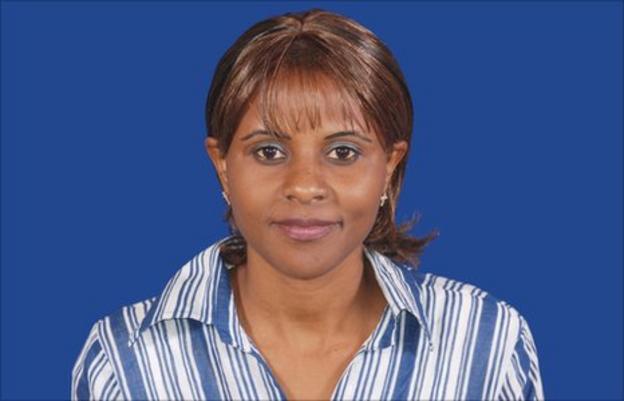 Kenyan football needs root and branch change, not a prune, according to the only woman running for the top job in the upcoming elections.
Elizabeth Shako hopes to become the first female boss of the Kenyan game when the poll takes place next month.
"Kenyans are ready for change and will accept whoever brings change, be it a woman or a man," she told BBC Sport.
"I stand as an alternative to the bad leadership that's been there."
Kenyan football has been split between two factions since 2004 and the forthcoming elections are part of Fifa's plan to resolve the problems.
Also hoping to be crowned on 13 August are Kenya Football Federation chairman Sam Nyamweya and his bitter rival Mohammed Hatimy of Football Kenya Limited.
Shako has identified the presence of the "same old failed men" as the major obstacle to reform and progress in Kenyan football.
She claims there is support for a woman to take over and bring change to the way the sport is run in the East African nation.
"I believe women are also good managers and are able to lead," said Shako, better known in Kenya as a champion of women's football.
If elected, she has pledged to introduce "proper planning" and ensure that football officials take personal accountability.
"People have to know what we intend to do so that they can hold us accountable.
"All we need are working structures from grassroots to the national level, and a constitution to govern football not only now but in the future.
"I just feel so embarrassed because I know we have a lot of potential in this country," she said.