Benin FA boss Moucharafou Anjorin in prison

By Ibrahim Sannie
BBC Sport
Last updated on .From the section Football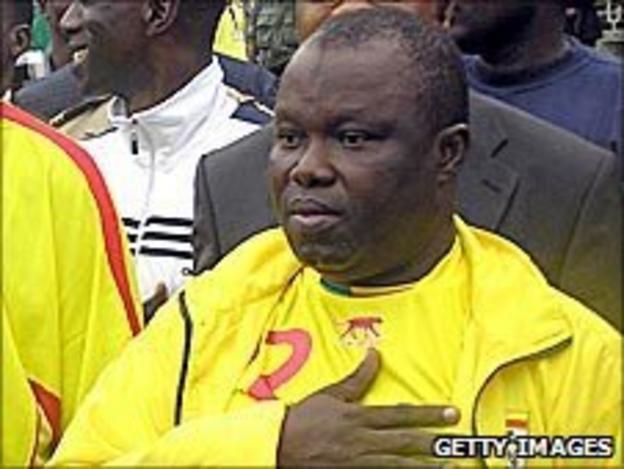 Football in Benin is facing an uncertain future after the arrest of the president of the federation, Moucharafou Anjorin.
Moucharafou was arraigned before a court this week for misappropriation of the federation's funds.
He is accused of embezzling US$650,000 sponsorship money from a mobile phone company between 2008 and 2010.
Moucharafou was remanded in custody at the Cotonou Civil Prison, pending a trial.
No date has been set for the trial of the businessman, who also serves on the Africa Cup of Nations Organising Committee.
He is a very close ally of Confederation of African Football (Caf) president Issa Hayatou.
His arrest is causing some concern as it has left the Benin Football Federation (BFF) without a leader.
"A lot of people are worried that the national teams and the local league have been affected by Mr Anjorin's absence from the running of the game," the BBC's Virgile Ahissou in Cotonou said.
"No knows when the trial will be held so the entire Benin federation set-up is in limbo."
Moucharaf was arrested and interrogated for hours before being taken to court over the allegations.
His arrest further heightens the tensions within the BFF as a rival group claims Moucharafou has no legitimacy.
The crisis started in January when 12 of the 15-member executive committee resigned, accusing Moucharafou of being a dictator.
Fifa intervened and settled the matter, leaving Moucharafou as the BFF president even if the rival body insists it does not recognise him.