Ardiles tips Sergio Aguero to be 'wonderful' Manchester City signing
Last updated on .From the section Football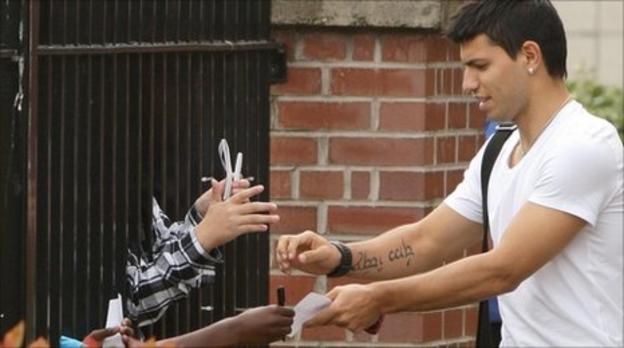 Sergio Aguero is the biggest signing of the summer so far, but will he take English football by storm?
Argentine great Ossie Ardiles has no doubts about his countryman, who is the son-in-law of the legendary Diego Maradona.
"He is quick, he is sharp and clever," Ardiles told BBC Sport.
"His vision is to score goals. If he has a little chance the ball will be in the net. I have no doubt whatsoever that he will be wonderful in the Premier League."
Four other experts, including BBC South American football correspondent Tim Vickery, are unanimous in the belief that the forward will be a massive hit, and here we summarise their views.
How did Aguero cope making his pro debut at such a young age?
"From the beginning as a very young boy he was a special one. He played for Independiente, a very big club. It is not easy to make your debut so young. But he did and he was a sensation" - Ardiles
Did he live up to the hype at Atletico?
"If he wasn't a success at Atletico, he wouldn't be at Manchester City now. At Atletico when he had the very best time was playing with Diego Forlan and Forlan was playing a little bit deeper than him" - Ardiles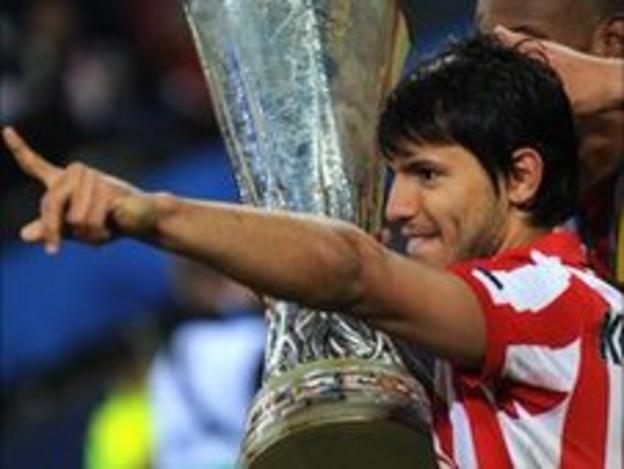 "Sometimes there can be problems with so much praise being heaped on a player so young. I think he will look at his career so far and think that, even though he is 23 and he has done many things, he could have done more. He has the potential to do far, far more. I think that is why he was so keen to leave Atletico Madrid and to go to a club that are in the Champions League" - Vickery
What type of forward can Manchester City expect?
"He can play as a lone striker, he can play with another guy and can come back and create things. He is very, very sharp. You give him one yard and this is it, he is gone. He is quick, he is sharp and clever. His vision is to score goals. If he has a little chance the ball will be in the net. I have no doubt whatsoever that he will be wonderful in the Premier League" - Ardiles
"I think we are looking at a player who is possibly less industrious than Carlos Tevez, perhaps less robust than Carlos Tevez but he is a far more inventive player. He is a far more naturally talented player than Tevez" - Spanish football expert Sid Lowe
"I've just spent three weeks commentating on the Copa America and was certainly impressed by the impact Sergio Aguero made on the tournament. Aguero is very quick and likes to drop deep to run at defenders.
"He reminds me of Luis Suarez at Liverpool - the type of player defenders hate to face. I've got no doubt he will handle the pressure of the Premier League, and he will score plenty of goals" - former Scotland and Newcastle striker Kevin Gallacher
What will he bring to the Premier League?
"This is a fella who is taking it back to the golden era when you had your Di Canios and Zolas, Bergkamps and Cantonas, Benito Carbones. Packed with skill, fast as anything. They are buying a world class talent a lot of people wanted and I think they have invested the money brilliantly. In two three, four months people will be saying, 'why didn't we buy this fellow first?' - Spanish football expert Graham Hunter
"He is not a player who hides. I am reminded of the moment in a game against Real Madrid a few years ago when he turned around to Fabio Cannavaro and said 'Fabio, that round thing is the ball'. Cannavaro kept on kicking him but he just kept on playing and I think he does have a toughness and is quite deceptive in that sense" - Lowe
Could he play with Tevez if his fellow Argentine stays?
"That would be a really good combination. Tevez is really not a proper centre forward. Tevez definitely wants to play back to midfield and sometimes wants to create as well" - Ardiles
"In the Copa America he played alongside Carlos Tevez and Lionel Messi at first in a 4-3-3 formation but he looked most dangerous in a front two, playing off a target man" - Gallacher
How will Aguero adjust to the English lifestyle?
"He is married. He has got a kid. He has got those things out of the way. I think this is a move which is happening at the right time" - Vickery
"This isn't a guy who will be mincing around saying 'not enough restaurants, can't understand the accent, too cold in Manchester'. He is a real competitor, absolutely dedicated to bettering himself, winning and entertaining" - Hunter
Will the fact Aguero is married to Diego Maradona's daughter Giannina cause any problems?
"The great thing he has got is what few people in Maradona's life have got and that is being able to tell him where to go. Giannina and Aguero are a happy little couple.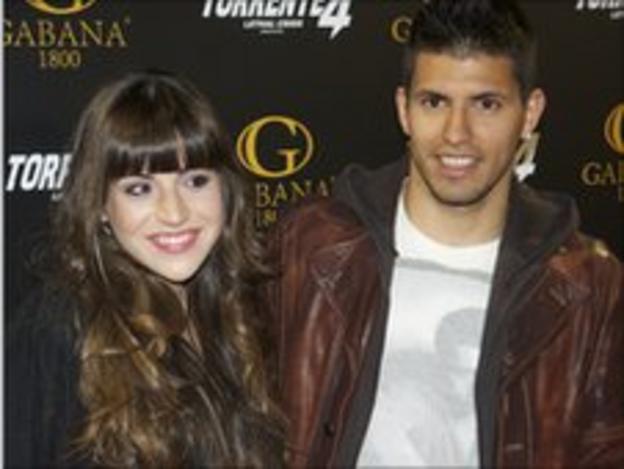 "When Diego started interfering in where Aguero should go, and trying to advise him to move to Inter, Aguero told him where to get off. You get the Maradona skills without the behaviour set. They've got a little boy called Benjamin who is just over two and Manchester City would be doing well to sign him right now!" - Hunter
Are the reported fee of £38m and weekly wages at £200,000-plus money well spent?
"If you look at some of the other money that has been paid in England for example, I think that he is incredibly good value for money. He is only 23" - Ardiles
"Some people think players don't earn their money. Aguero will go there and become the top earner at Man City which these days means about £200,000 a week. I think he will be one of the few players, along with David Silva, about whom the fans will say 'we are glad to be paying £40 to £50 a week to see this guy entertain us and score goals'. I bet you he'll win trophies for City, too" - Hunter