Leicester City sign midfielder Michael Johnson
Last updated on .From the section Football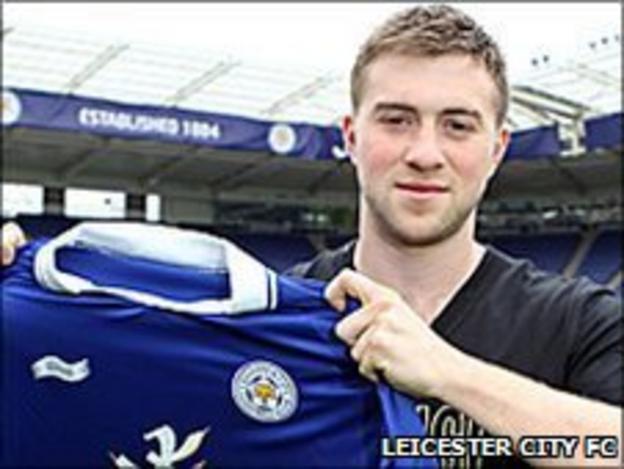 Leicester City have signed Manchester City midfielder Michael Johnson on a season-long loan.
The 23-year-old is Sven-Goran Eriksson's ninth signing this summer.
"Michael was a great talent when I worked with him at Manchester City," he said. "He is a mobile midfielder, who can run, pass, shoot and tackle.
"His talent should have seen that he became a regular for England, but injuries have prevented that, which is a shame for him."
Having finalised terms and completed a medical, Johnson will train with the squad ahead of the Foxes' match against Real Madrid.
Former England Under-21 international Johnson has not played since October 2009 because of abdominal and cruciate ligament injuries and his last start was 13 months before that.
He was a regular for Manchester City under Eriksson, making 25 first-team appearances in the season before his first serious injury, so the Swede is positive about the signing.
"I am convinced that Michael will be an asset for us this season and will put his injuries behind him," he said.
"He has great character and I know that he is going to work hard for us and play well."