Tetteh tips Nigeria and Cameroon for U20 World Cup
Last updated on .From the section Football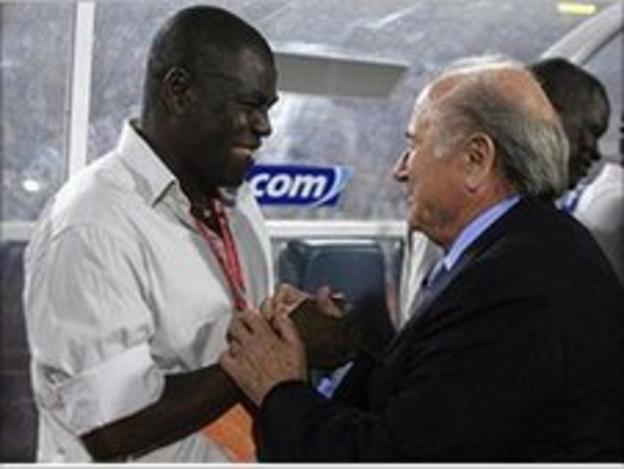 Ghana's Under-20 World Cup winning coach Sellas Tetteh has tipped Nigeria and Cameroon to excel at this year's tournament in Colombia.
The defending champions failed to qualify for the finals - Nigeria, Cameroon, Egypt and Mali will represent Africa.
Tetteh believes Nigeria or Cameroon could go all the way in Colombia.
"Winning depends on tenacity of character; Nigeria and Cameroon have that," told BBC Sport.
Tetteh, who is currently Rwanda's national team coach, said the key to Ghana's success in Egypt in 2009 was that the team had stayed together and prepared well.
"We had taken part in a West African regional tournament, the African championships in Rwanda; we went to Asia, then to Tunisia, before proceeding to Egypt," he said.
"I'm aware Nigeria have been to Portugal preparing well for this tournament, and so I think Nigeria and Cameroon are my strongest contenders for the competition."
Tetteh is disappointed that Ghana did not qualify to defend the title they won in Egypt, but admits in football there are losers and winners.
"It is a disappointed not just for Ghana but for African continent as a whole; as champions we would be expected to be there to defend the cup."
Tetteh said the Under-20 World Cup is the greatest opportunity for aspiring players to advance their football careers.
''This where you find the balance between coming from under-17 tournaments as a good player and progressing to the senior fold," he added.
"It's from here you can determine whether a player can go far or not, because the tournament brings out the best in the players."