David Gill 'comfortable' with Manchester United's finances
Last updated on .From the section Football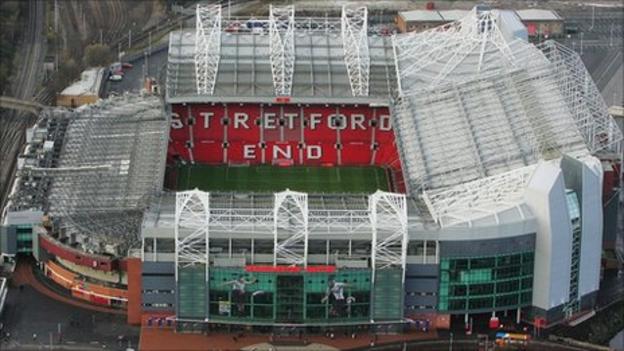 David Gill says he is "comfortable" with Manchester United's finances in the wake of a Parliamentary report into the ways football is governed.
Concern over clubs borrowing money to mount takeover bids was one of the big issues raised by the 116-page document.
That was how the Glazer family secured control at Old Trafford in 2005, resulting in debts which currently stand at around £490m.
"We are comfortable with our financial structure," chief executive Gill said.
The Commons Culture, Media and Sport Committee report also encourages clubs to better engage with supporters, something which fan groups say they would welcome.
But Gill is content with his club's progress. He added: "We are producing record turnover and record profits and we can meet our obligations.
"We have been clear all along. There is money in the bank.
"Some people have not believed us but if a player is required to improve the squad and challenge for top honours, the money is there.
"That is still the case. We are not afraid to spend big money on players of a certain age."
United have spent an estimated £50m this summer on 20-year-old Spanish goalkeeper David de Gea, winger Ashley Young, 26, and 19-year-old defender Phil Jones.
In addition, Gill confirmed that Ecuador winger Antonio Valencia will be signing a contract extension when United return to Manchester from their pre-season tour of the United States next week.