New Rochdale boss Steve Eyre relishes League One challenge
Last updated on .From the section Football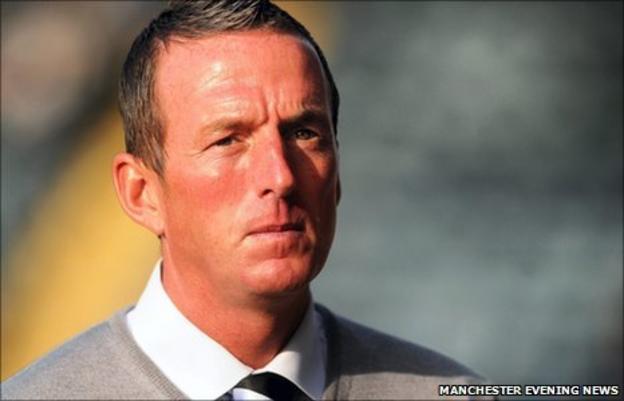 Steve Eyre has swapped life with big spenders Manchester City to join historically one of English professional football's poorest clubs.
His appointment as manager of League One side Rochdale this summer meant the end of a long association with his beloved Premier League club.
But the 39-year-old former City youth coach is unfazed by the switch.
He said: "After 21 years of working at a club like City, I've seen one side of it and I am happy to see the other."
Manchester City have been a major part of Eyre's life and career - and he says he owes a huge debt of gratitude to Manchester footballing legend Brian Kidd.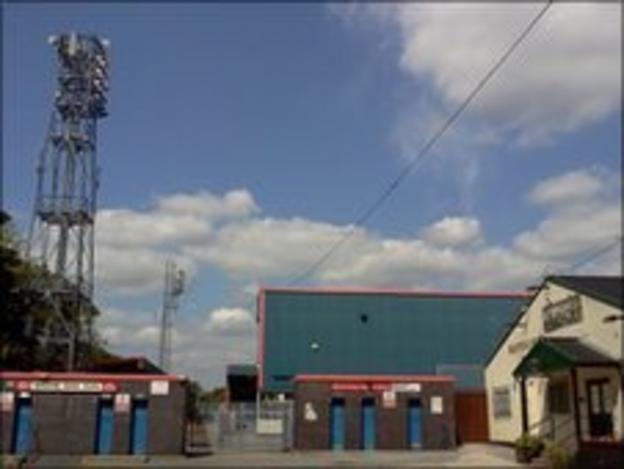 His father, Fred, was the club's first apprentice and Eyre junior became a coach with the Blues at the age of just 19.
He has been there ever since, until he decided to try his hand at club management, succeeding Keith Hill as Dale manager.
"I'm a Man City fan as well, so it was a big decision, but during my time there they have been in this division that Rochdale are in, so it's only in recent years they have got back where they belong," said Eyre whose assistant at Spotland is Frankie Bunn, the former Newcastle Under-18 coach and ex-Luton, Hull and Oldham striker.
"Rochdale have a sensible board who are careful with each decision but at the same time giving a young manager and his partner the opportunity to do what they do best."
Eyre acknowledged his City connections might help to attract some of City's younger players in loan spells.
"I'd like to think they look at us as just down the road, somewhere where they will consider us if any young players need developing, but that would be remiss of us not to consider what we have got in our own area and community, our own youth set-up and school of excellence," he said.
"Obviously the Manchester City link is strong and we have an inside track there. I would probably agree with anybody who said that Manchester City would always be the first place I would look, but certainly not the last."
Salford-born Eyre spent two years as an apprentice at Burnley and then joined Wigan before deciding to take up coaching at the age of 19 rather than continue playing.
He was part of a successful youth set-up at Manchester City, which has produced numerous top players over the years.
"We felt fortunate to win the FA Youth Cup and lads who have gone on to play in World Cups and have Premier League success include Daniel Sturridge and Vladimir Weiss," said Eyre.
"We are very proud because we feel that Shaun Wright-Phillips was the first player who really put Manchester City's youth system on the map.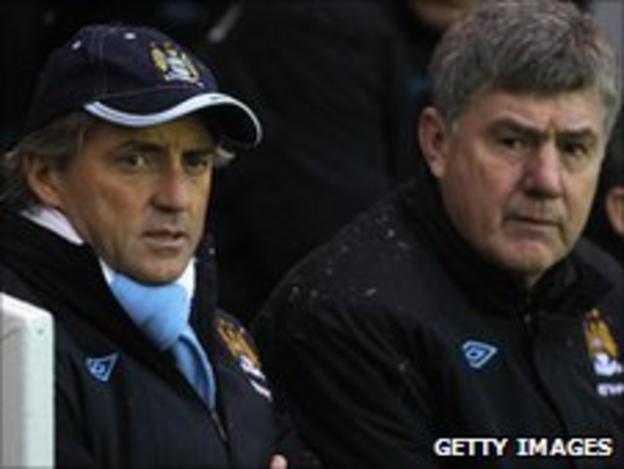 "I also take a lot of credit when I see people like Micah Richards and Keiran Trippier representing England at different levels. And I feel very fortunate that an outstanding schoolboy and youth player of recent years is now at Rochdale in Andrew Tutte."
Eyre is grateful to Brian Kidd, currently assistant to City manager Roberto Mancini and once Sir Alex Ferguson's number two at Manchester United.
"I spoke to Brian Kidd most days, if not every day, and people like Andy Welsh, Paul Power (ex-City captain) and Jim Cassell (City's academy director) through the youth system at City have basically mentored me and educated me during that time," said Eyre.
"You use the word mentor with Brian but it's probably a bit of an understatement as he has been more like a father-figure.
"We won the youth league title five times with the assistance of Alex Gibson (former City academy coach), in my opinion, the best youth coach of his generation."
"I went there as a young boy and left as an adult, a father of three, so I have had two decades of the best times of my life, but I just recognised this was an opportunity I couldn't not take."