Alan Bennett named new Cheltenham Town team captain
Last updated on .From the section Football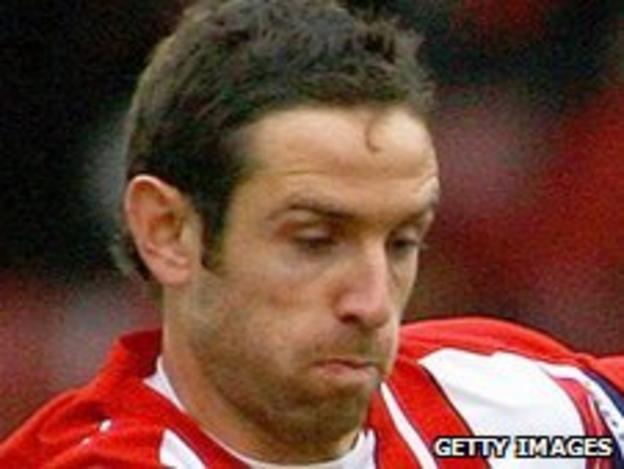 Cheltenham Town have appointed centre-half Alan Bennett as their team captain for the forthcoming season.
Defender Steve Elliott has been named club captain and vice-captain at Whaddon Road.
"The manager picks a captain for how he sees him so I won't change anything in my game - I'll still be the same," Bennett told BBC Gloucestershire.
And Bennett believes he can strike up a strong partnership with Elliott, who takes over the club captaincy from Michael Pook.
"He's left-footed naturally and I'm right-footed so that works well," he added. "He's quite good in the air and I'm happy enough to cover around.
"I've played with big men like him before and it's always worked well so I think it will go from strength to strength."