Zoltan Gera rejoins West Brom after Fulham exit
Last updated on .From the section Football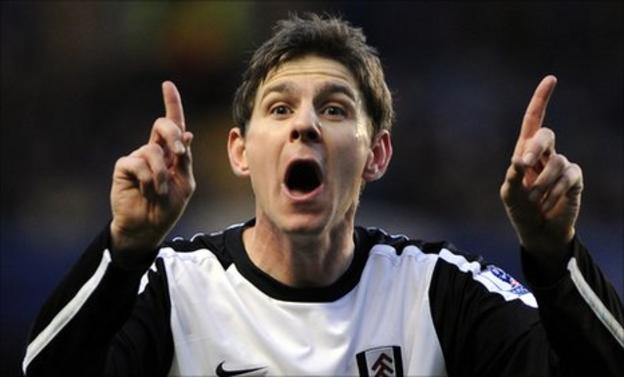 Zoltan Gera has returned to West Bromwich Albion on a two-year deal.
The Hungarian winger - who spent three years with the Baggies before moving to Fulham in June 2008 - was out of contract after his deal at Craven Cottage ended this summer.
While at Craven Cottage, Gera, 32, played under West Brom manager Roy Hodgson, who said: "I think it is a massive coup for the club."
"We've acquired not only a first-class player but a first-class person."
Gera's spell at Fulham saw him play 117 matches, scoring 17 goals. He was voted as Player of the season in 2009-10 as the club reached the Europa League final.
Hodgson signed Gera for Fulham and is delighted to again be working with the Hungarian international, saying: "The last time he played at West Bromwich Albion he was a very popular figure with everyone at the club, not least of all the fans.
"I know him well and admired him in the two years we worked together at Fulham, where he was an integral part of the team that did well during those years."
Gera is unavailable for the first three games of the season after being sent off in his final match for Fulham against Arsenal. He is also receiving treatment for an ankle injury and is likely to be available for selection by mid-September.
In his previous spell at The Hawthorns, Gera was part of the squad which won the Championship title in 2007-08.