Chick Young's view on Scotland and David Goodwillie

By Chick Young
BBC Scotland football pundit
Last updated on .From the section Football
Craig Levein has succeeded where Rangers have failed.
He has named David Goodwillie in a squad.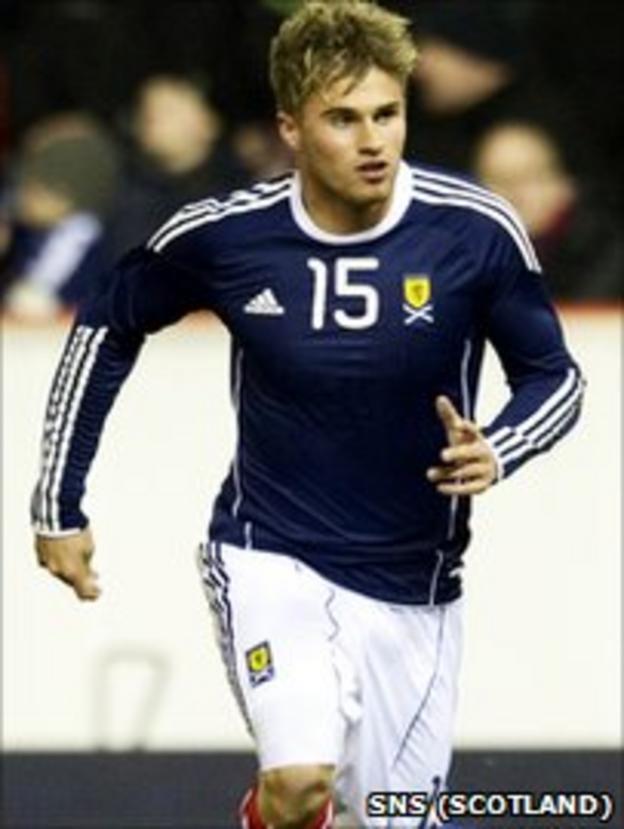 It is the first days of the rest of his sporting life for the young man who has become a headline factory.
Another Brazilian rainforest has just bitten the dust to accommodate the demand: bad for the Amazon, but a gift to the print industry in these troubled times for newspapers.
The answer to our goal scoring dreams? We could do with one.
Once upon a time we churned out goalscorers like we had a stud farm for strikers.
Denis Law, Alan Gilzean, Ian St John, Kenny Dalglish, Peter Lorimer, Steve Archibald, Charlie Nicholas, Frank McAvennie, Mo Johnston and Ally McCoist.
Happy days.
Kris Boyd flirted with idea of walking that path but instead wandered another which has taken him to Turkey.
A hero, all but forgotten.
I didn't think he was the world traveller type, you know. I have never been to Eskisehir, but can the town really have more kebab shops than his native Tarbolton?
Anyway, I digress.
The hopes of a nation might well lie with Goodwillie's partnership with Kenny Miller, who did bite off more than he could chew of the alleged Turkish delight.
We should learn not to say that friendlies don't matter.
Too right they do: it is our miserable track record in these fixtures which has seen us lose our grip on pot two of a World Cup draw and slide embarrassingly into pot four beside a right load of football flotsam and jetsam.
Co-efficient inefficiency, that's what it is.
Frankly, I preferred the better neighbourhood, but in truth the draw Gods weren't too unkind to us in Rio the other night as they sat-naved our route to Brazil 2014.
Croatia v Serbia? That'll make an Old Firm game look like a picnic.
But that's for another time. We should be more concerned about the immediate future.
Despite the concern over the lack of fire in friendlies, of course we would flog a result in exchange for wins against the Czechs and Lithuania next month and Liechtenstein in October, by which time the final tie against Spain in Alicante would be nothing more than a jolly.
And here's the worry: I think we can make it, you know, at least as far as the play-offs.
Darren Fletcher hasn't been named in the squad to face the Danes and is already rated doubtful for the September double-header - which is news to me and I suspect Darren, given that it wasn't the cut of his thinking when I interviewed him at Manchester United's training ground at Carrington last week.
And if he's breathing, I think we should pick him, because here's the rub: Scotland do have a Plan A, a fair selection of players who are now carving a reputation in the English Premier League.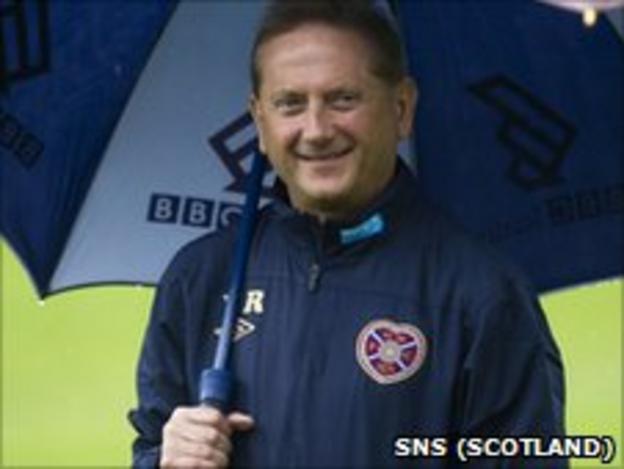 It's just when the withdrawal-fest starts that I become a little nervous.
It will take a steady nerve and, beyond that, a little luck - if and when we make the play-off - but there is something in the air… and it could well be the fumes of the chemical factories in Donetsk, quite the most humourless place I have ever visited but still a venue for next summer's European finals.
Even if we make it, that will have been 14 years in the finals wilderness.
We have plunged to 61st place in the Fifa rankings and have become such laughing stock that even that King of Comedy, Vladimir Romanov, is splitting his sides at us.
"Fools and idiots," we are, apparently "the media monkeys" who could not comprehend the sacking of Jim Jefferies.
A bit cruel, Vlad but it is not for me to descend to childish retorts.
Except to say that as a brave ex-submariner, you would know that there are 60,000 leagues under the sea - and still you couldn't find a coach to guide Hearts to winning one of them...