Burton boss Peschisolido pleased with Adi Yussuf signing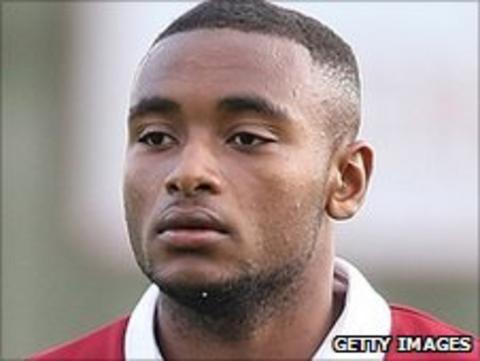 Burton Albion manager Paul Peschisolido has said new striker Adi Yussuf has the raw talent to succeed in League Two.
The 19-year-old was released by Leicester City in May, and the Burton boss added that the Foxes could be a good source for further signings.
Peschisolido told BBC Radio Derby: "Adi needs some work but I've seen enough to suggest he can play at this level.
"They [Leicester] are going for the finished article, and that's why we've got Adi," the Burton boss added.
"He has definite potential. He's a big, strong boy and he's quick.
"Like I say, he does need some work but he'll be a welcome addition to the squad - at training he doesn't look out of place at all."
Burton begin their League Two campaign at Torquay on Saturday.