Seasoned internationals among those struggling to find new club
By Ian Shoesmith
BBC Sport
Last updated on .From the section Football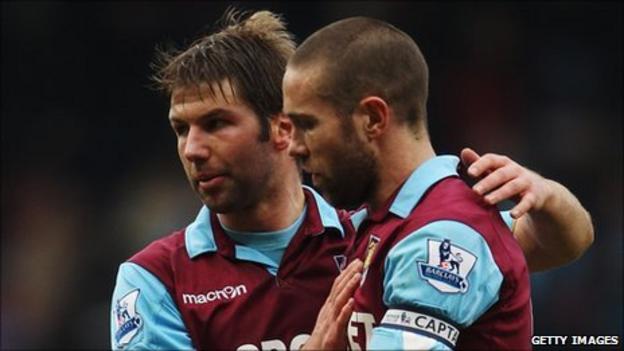 Fewer than a quarter of players whose contracts ended this summer have found new clubs, BBC Sport has learned.
Internationals like Thomas Hitzlsperger and Matthew Upson are among those still without a club.
And top agent Barry Silkman said many players were in for "a big shock".
He added: "It's proving very difficult this summer. There's not much money out there at all.
"There are some very, very good players out there who still don't have anything lined up - it's unbelievable."
Silkman highlights Germany midfielder Hitzlsperger as an example.
The 29-year-old is without a club after his West Ham contract expired this summer.
Silkman, who works with Hitzlsperger's lawyer, claims the German was "offered a deal by Sunderland at the start of July, maybe a bit before that ... (but) his lawyer said 'I think we will get a better deal'.
"Now he will find a club, but nowhere near the terms Sunderland offered, not even within 30% or 35% of the wages they were offering."
It seems Hitzlsperger is not alone.
Silkman cites the example of Upson: "When you look at him, an England international, without a club, it makes you realise that things are tough.
"Lots of players are going to have to take what's there. There's no money about. When you look at Spurs, nobody has arrived. That tells you everything."
But why are conditions so tough? Silkman thinks the rule limiting Premier League squads to 25 - a regulation introduced at the start of the 2010-11 campaign - is still having an impact.
Fellow agent Rachel Anderson agrees: "Clubs are reducing the size of their squads and are increasingly looking for home-grown players. They want English and British players - as encouraged by Fifa - but many of them are not tried and tested so it's often a false economy."
However, she says some household names have unrealistic demands: "Players with Premier League and Championship experience will often still be available because they have astronomical wages.
"Clubs would snap them up if they were available for £20k per week. But it's the £40k, £60k, £80k players who will remain on the list.
"They obviously don't want to take a drop in salary but they will do as the days get shorter. At the end of the day, 99% of players in my experience just want to play."
That dose of reality may be something one of her big-name clients - whose identity she will not reveal - will be forced to accept.
Anderson described him as being "out-of-favour at his Premier League club where he is on £4m a year".
More deals are likely to go through over the next few weeks, not least because of the way players' contracts work.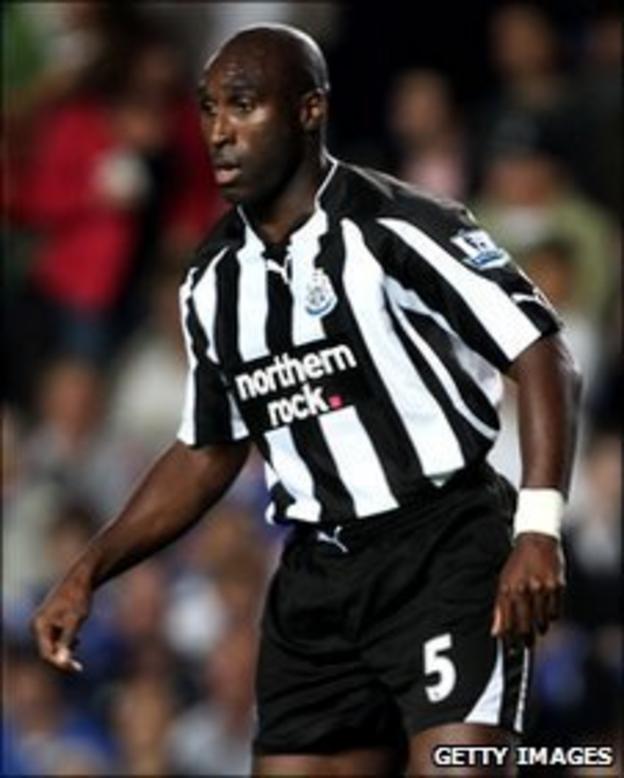 Simon Barker, a senior executive at the PFA, said that while contracts typically expire on 30 June, players are entitled to an extra month's severance pay unless they sign for a new club by the end of July.
Former Wales and Blackburn midfielder Robbie Savage told 5 live: "If I didn't sign for another club, even though I was retiring, I was entitled to another payment which I've just received on 29 July.
"That's why we see free transfers waiting until 1 August to sign for other clubs.
"I think it's great! I put on Twitter, jokingly, that this was my last ever pay packet and that I was going to go out and buy a Lamborghini!"
But Barker, a combative midfielder who played in the top flight for QPR at the dawn of the Premier League, insists life is tough for many of his members.
"There might have been a slight increase this year in the number of out-of-contract players," he said.
"It's a very unnerving time being out-of-contract and not being sure if there is a club out there for you."