Owner Vladimir Romanov targets title for Hearts
Last updated on .From the section Football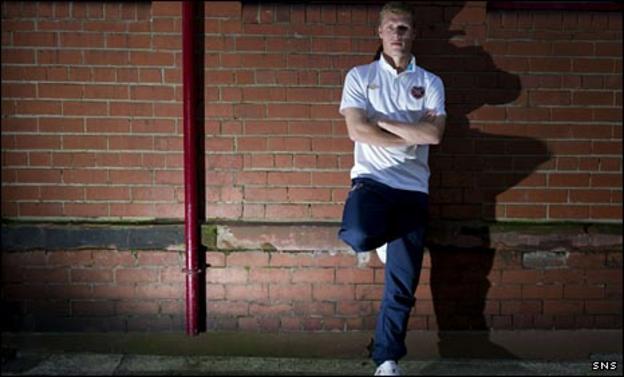 Hearts owner Vladimir Romanov has set his players the goal of winning the Scottish Premier League, according to captain Marius Zaliukas.
Zaliukas was speaking after this week's departure of manager Jim Jefferies and the appointment of Paulo Sergio.
"We couldn't make it and Vladimir was disappointed," the defender said of last season's title challenge.
"He said in our meeting two days ago that he wants to get the title. Hopefully we're going to do it."
Hearts had been five points behind leaders Celtic in January before ending the season third, 30 points adrift of eventual champions Rangers.
The Edinburgh side started the season with a heartening 1-1 draw with Rangers, the same result away to Paks in the Europa League qualifier, then a 1-0 home defeat by Dundee United.
"In February everyone was talking about a three-horse race for the championship," said Zaliukas.
"Obviously we know the statistic - we didn't win in 14 games.
"But, since the season started, I thought it wasn't very bad. We drew at Ibrox and in the Europa League.
"Okay, we lost at home. Maybe we should forget the past, but probably Romanov didn't forget. He wasn't happy with results."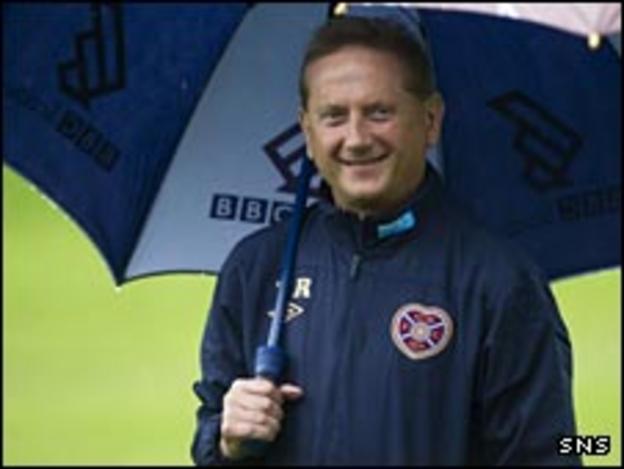 Speaking ahead of the second leg against the Hungarians, Zaliukas was asked if Romanov's title goal was realistic.
"As soon as possible, we adapt to what the manager wants from us and we'll see," said the Lithuania centre-half.
"He said he wants it and we will see in eight months."
Zaliukas was surprised at Russian-born Romanov's decision to remove Jefferies, who took over from Csaba Laszlo in January 2010.
"No-one saw that coming, but that's part of football," he said.
"We are going to miss Jim because we had a good relationship.
"Jim has a history here. He is a good manager and a good man.
"It was unexpected to everyone, but we have to deal with it and focus on the game."