Mohamed bin Hammam 'suspicious' over Fifa's ban delay
Last updated on .From the section Football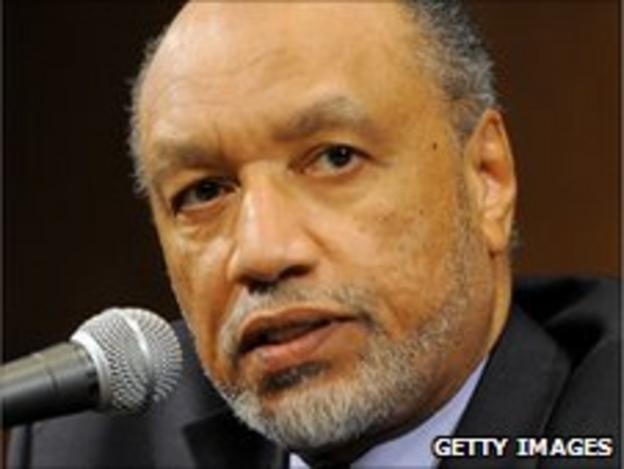 Former Asian Football Confederation president Mohamed bin Hammam has described the length of time taken for Fifa to produce the full reasons for his lifetime ban as "outrageous".
The Qatari cannot formally lodge an appeal until the reasoned decisions have been produced by Fifa.
He said in a statement: "The delay is suspicious."
Bin Hammam, who had been set to run against Fifa president Sepp Blatter in the Fifa presidency election, has been suspended from all football activity since 29 May and has said he will vigorously contest all charges of attempting to bribe members of the Caribbean Football Union.
"Although Fifa was keen to introduce the sanctions against me immediately, it has been in much less of a hurry to publish the reasons behind its decision," the statement continued.
"This delay is suspicious in that it gives Fifa the time to devise a justification for a decision that it was always going to make anyway. This is also outrageous as Fifa has been quick to publicise my guilt while holding up my opportunity to appeal.
"Fifa is therefore violating its own rules by seeking to enforce an order before issuing a decision explaining its grounds.
"I therefore call on Fifa to produce its reasoned decision as soon as possible and I also renew the request that was made on 23 July to release a full transcript of the hearing to the media, for the sake of transparency."