Jersey 'will not follow' Guernsey FC into English league
Last updated on .From the section Football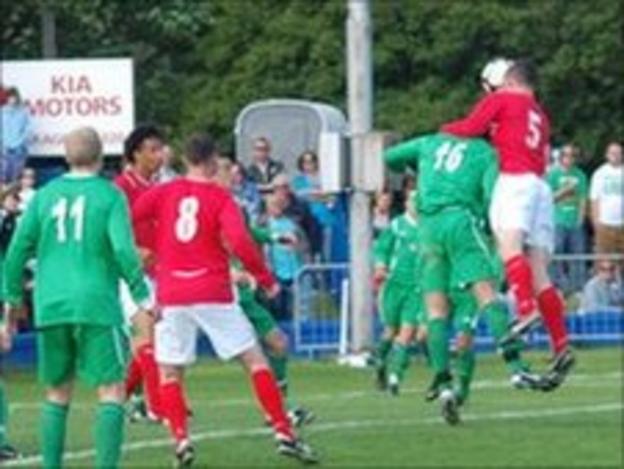 Jersey would not enter a team in an English league unless there is a clear mandate from existing clubs, the president of the island's FA has said.
The comments come as Guernsey FC play their first match in the English Combined Counties League Division One on Saturday.
Jersey FA president Ricky Weir said: "We have no mandate to pursue that avenue.
"The clubs in the island have control over major strategic direction."
Two reviews of football in Jersey in the past 12 years have come out against creating a team to enter English competitions.
The island runs its own Premiership and Championship, along with other leagues and cups.
"I've got no question our top players want more but that would need to come with a commitment," said Weir.
"We've talked about trying to build a small nations league but it needs money."
Guernsey's top players will now get regular games together. They open the season with a home match against Knaphill, the first English league match ever played in the Channel Islands.
Tim Darwin, the head of Jersey's domestic league, said: "I just don't believe this would be the right way for Jersey football.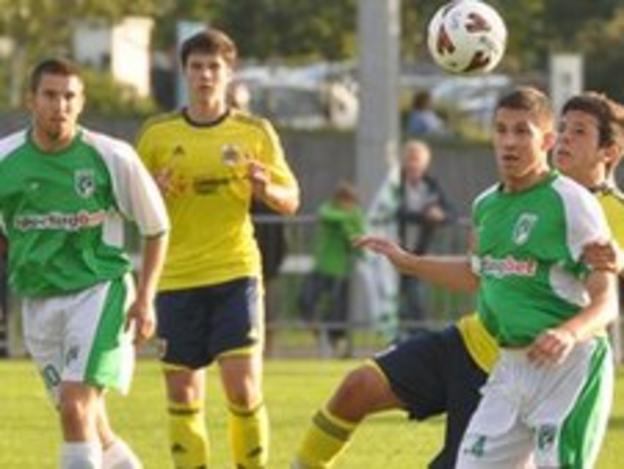 "All you would do is reduce the quality of your league and I can't see how that can ever be a positive."
A Jersey representative side will continue to play in the Muratti, Island Games and potentially a tournament in Gibraltar next summer.
Guernsey FC director Mark Le Tissier said: "As we know in both Jersey and Guernsey you're tending to play against the same players week in, week out.
"We felt it was time we looked to do more for our better and more skilful players."
More than a thousand fans were expected at the club's opening competitive fixture.
Jerseyman and former Tottenham player Chris Jones thinks the island should follow Guernsey FC's lead, or even enter a side in a French division.
He told BBC Radio Jersey: "You would get the best players, you could start a new club, but before any of that happens you would have to speak to the players to see if they really wanted to do this.
"I think if you spoke to all the top island players and asked them if they want to play in a league in England or France, I think they would."