England players 'need break to avoid burnout this season'
By Ian Singleton
BBC Sport
Last updated on .From the section Football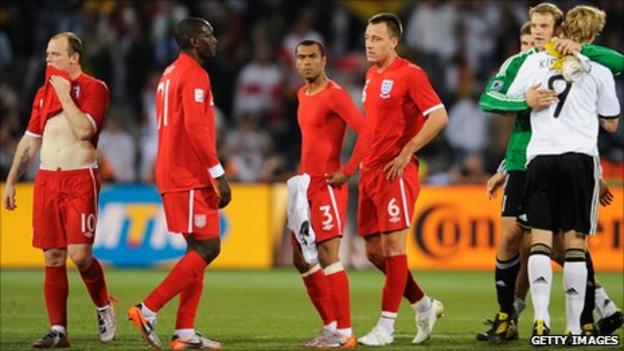 Premier League players have had their luxury holidays in the sun and pre-season is done. The country's elite players are raring to go.
But after a relentless 50-60 game season will the top internationals still feel fresh for Euro 2012 in June?
That question is likely to be a low priority for clubs who are naturally focused on their own intense demands for success.
Yet, should England qualify for the tournament in Poland and Ukraine, the national team will again carry the hopes and dreams of the nation.
Player burnout was cited as a possible reason for England's failure at the 2010 World Cup - and some critics say we are heading there again.
Fitness coach Raymond Verheijen believes that, with a few exceptions, English teams are causing the build-up of fatigue through badly devised training programmes. And he says it has already started again this pre-season.
"I've heard so many stories and so many examples of players who have to run or train three times a day," said Verheijen, who is also Wales assistant manager.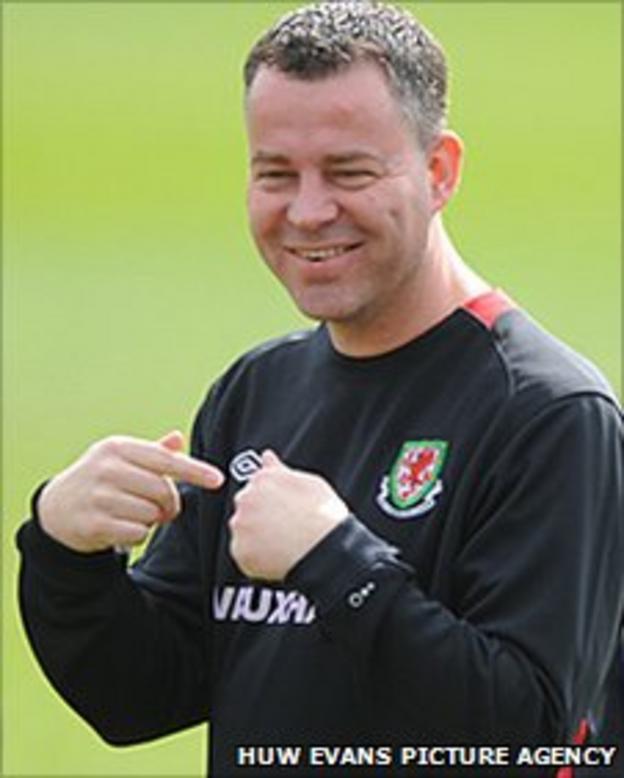 "Looking at the current pre-season, I am fairly surprised.
"It is logical that if you develop fitness quickly, you will develop relatively short-term fitness. If you develop it more gradually, you develop long-term fitness.
"Coming from Holland where we just play football all day - and it is the same in Spain - I didn't know the problem here was this big."
Verheijen has worked with Barcelona, Manchester City and Chelsea as well as the Netherlands, South Korean and Russian national teams.
He advocates training programmes which revolve around playing football and players having rests when tired.
Verheijen believes there is a "lot of hidden amateurism" in football which causes fitness problems.
"In football, most coaches train the way they were trained as a player in the past and there is hardly any freedom of speech," he said.
"People are not allowed to analyse processes, just winning or losing.
"What you need to do is analyse if a club is successful because of the manager, or despite them."
Liverpool's training approach means they are certainly not one of the teams Verheijen could accuse of "amateurism".
But the club's head of fitness and conditioning is still uncertain about their players being fresh for Euro 2012.
Since being appointed in 2010 Darren Burgess has introduced a cutting-edge approach using GPS and heart-rate monitors, as well using blood and saliva analysis, to monitor players' fitness.
Pre-season training was done with the ball and there were very few running exercises. During the season there will be no fitness training at all outside technical and tactical work with the ball.
But Burgess said: "I do think that [burnout] can happen.
"It is pretty hard to play 50/60 games in the fastest league in the world and be back up in May for an end-of-season competition.
"To be fresh you would need to have certain periods with a break from training, or from having games.
"You can try and sneak breaks in when you can but it is hard to be honest.
"Most other leagues have a winter break. That is the perfect opportunity. For freshness only a winter break would help."
For every critic of burnout there are those who say it is not a problem.
After all, the Barcelona contingent in Spain's World Cup winners play more games than most top-level players because of their constant success.
Dr Craig Duncan is a sports science lecturer and head of human performance at Sydney FC who has worked with the Australian national team.
He believes burnout should not be an issue.
"I think clubs need to invest more into their 'human performance' teams so their players are well maintained", he said.
"If you have a Rolls Royce you don't get it serviced at the local garage and I think it's the same with players. "
Dr Duncan believes players need a balanced programme working on aerobic power, speed, speed endurance, power and strength, as well as correcting 'dysfunctional movement patterns' to reduce injuries.
"I do not suggest fatigue needs to be avoided but if a player is monitored and training loads are well structured then they can cope with the present situation."
Whatever the truth about burnout, the road to Euro 2012 success is undoubtedly long. The final is on 10 July - one year and one week after Premier League clubs returned to training.