Manchester United 'huge favourites' to win Premier League

By Alan Hansen
BBC's Match of the Day football pundit
Last updated on .From the section Football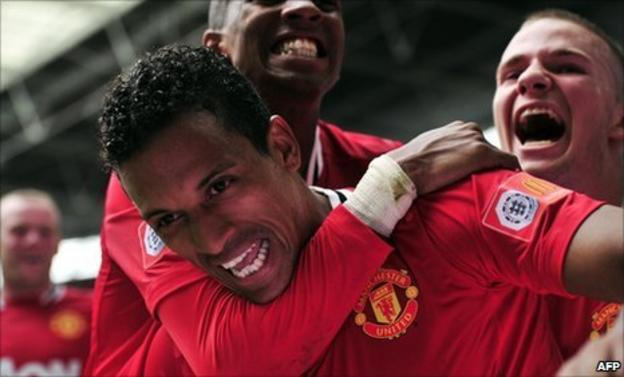 After watching Manchester United beat Manchester City in the Community Shield on Sunday, I would make Sir Alex Ferguson's side huge favourites for the Premier League title.
United put down a real marker at Wembley, simply because they were up against one of their biggest rivals and they just walked straight over the top of them in the second half.
It's unusual for me to take any notice of the Community Shield but this time I did. It was a real statement by United and, if you were one of the other sides with an eye on the title, you would start to worry.
It was not just about their performance, it was about who performed. Their new players, whether they are signings like Ashley Young and Phil Jones or people who have been out on loan like Tom Cleverley and Danny Welbeck, were all impressive.
That is where Ferguson is a fantastic manager. Success is easy, but continued success is the really hard part - it is difficult to break up a successful side and keep winning trophies but Ferguson is the master there.
From the looks of things, he is building another squad to be reckoned with. If United get Wesley Sneijder from Inter Milan too, then it might be that everybody else can forget about the title.
The only part of United's team that might give the likes of City and Chelsea some encouragement is their goalkeeper. To replace Edwin van der Sar was always going to be incredibly difficult and we don't know for certain yet how David De Gea is going to fit in. He certainly doesn't measure up to Van der Sar yet.
I don't feel Paul Scholes will be missed as badly, however. He did not play a lot of games last season and he was not the force he once was. Scholes will be remembered as probably the most talented and most consistent midfield player the Premier League has ever seen, but he hadn't been at that level for the last couple of years.
Another way in which United have an advantage over their rivals is their team spirit - they have got the best dressing room in the top flight by a mile and their togetherness sets them apart.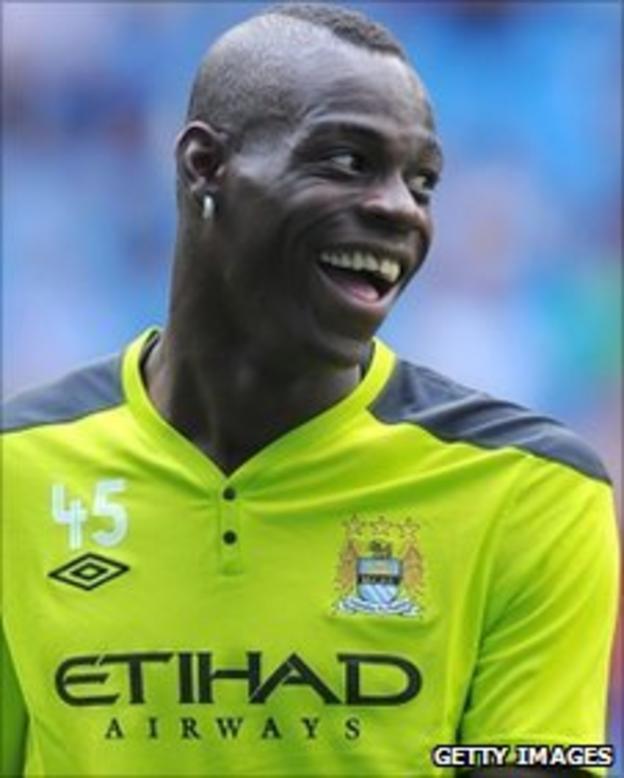 Look at Wayne Rooney. Everyone says he did not have a great season last time out but, regardless of how he is playing, the simple fact is that he will keep running and keep trying for you and that rubs off on everybody else.
Compare that to someone like Mario Balotelli at City where the effect is the opposite because of the type of player he is. Yes, they still have Carlos Tevez, who like Rooney has enthusiasm allied with great technical ability, but Tevez does not want to stay at any club and that is no good either.
That is part of City's problem. Sooner or later they will have a team but they don't have one yet. I said that last season, when they had the chance to win the league but faltered, and I think they faltered because when it came to the crunch they were not together enough.
Along with City, I expect Chelsea to be United's closest challengers but I cannot really make a case for either of them to win the league. It is a massive ask for Andre Villas-Boas to win back the title in his first season in charge at Stamford Bridge.
United have got a great blend of youth and experience but Chelsea have got an ageing team that needs to be rejuvenated, and that means new personnel. Chelsea have got guys who have been superstars for them, but if their time is up they have to be moved on.
Breaking that team up would be a difficult job even for a manager with great experience like Guus Hiddink, but Villas-Boas is only 33.
I keep reading he is brilliant with charts and systems but football is about players and personalities, and getting the best out of them, and he has got to get them to respond to him on the pitch.
As far as I am concerned there are three other sides who are vying for fourth place.
It is a massive year for Arsenal boss Arsene Wenger, and he clearly has a major dilemma. The Gunners have gone six years without a major trophy while playing the best football of any side in this country.
The way they have to go now is to introduce more destructive elements in place of some of that creativity - for example a solid defence and proper holding midfielder - but if Wenger gets it wrong there is a chance they would still win nothing but without producing their great football either.
I think Arsenal and Liverpool are the two sides who need to get off to a quick start so when they play each other on the second Saturday of the season it will be a mega-game.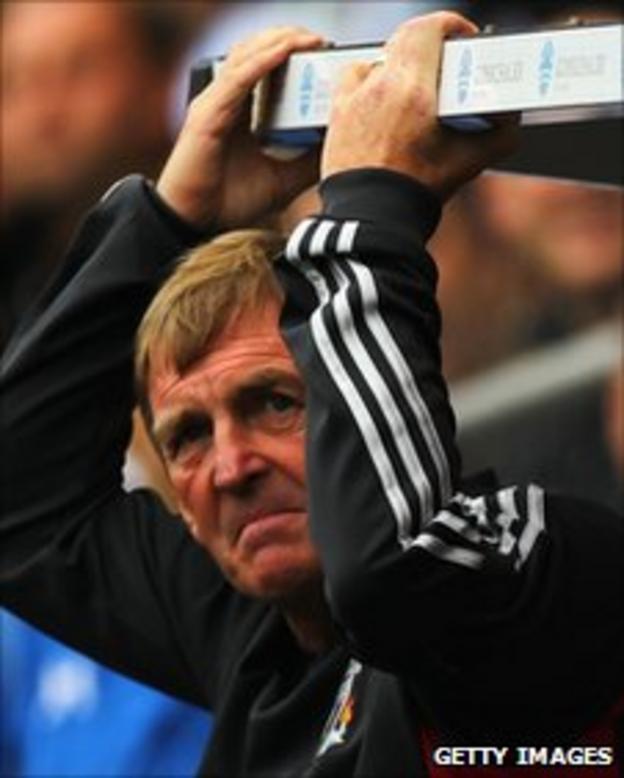 You would never usually say that for such an early match but if they get off to a bad start then Arsenal could go into free-fall while, after the last few seasons, Liverpool need to show that this is not another false dawn for them.
There is always expectation at Anfield because all the Liverpool supporters think they are going to win the league. Now, that's not going to happen this season but I definitely expect them to improve.
Kenny Dalglish has bought British and tried to address some of the issues they had last year when they conceded too many goals from set-pieces.
He has bought some good players but they need to gel, which is easier said than done, and I think Liverpool fans should be quietly optimistic about finishing fourth, rather than getting carried away with expectation and anticipation of anything higher.
As for Tottenham, well the pressure is right off them. Harry Redknapp has done an amazing job there and they had a great run in the Champions League last season.
They do not have that distraction this year but, if they are going to force their way back on to the top table of European football, it is vital they keep Luka Modric and strengthen the squad they already have.