African friendly games take centre stage
Last updated on .From the section Football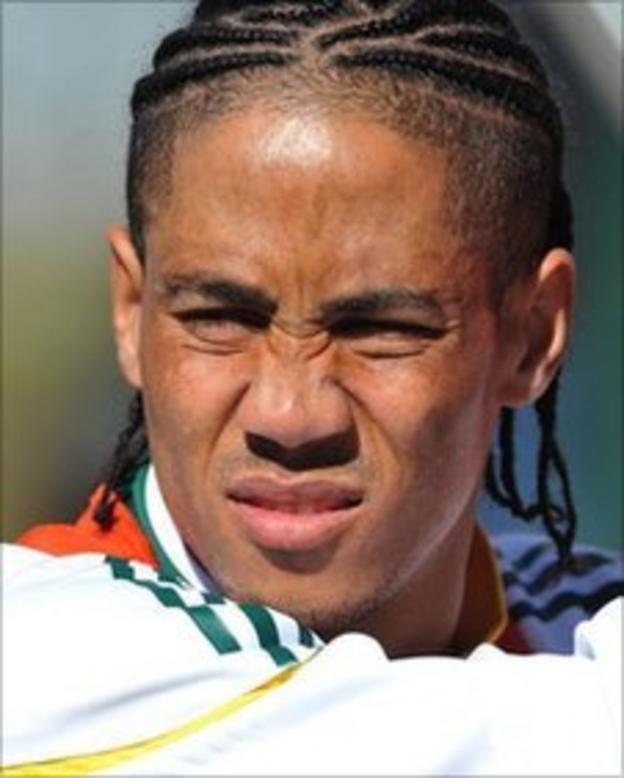 Despite the cancellation of the Ghana-Nigeria friendly on Tuesday there are a number of other friendlies this week.
Highlights include South Africa's home tie against Burkina Faso in Johannesburg on Wednesday.
The home team will be missing their captain Stephen Pienaar after he had surgery on Tuesday.
He picked up an injury in his club Tottenham Hotspur's friendly match against Atletico Bilbao at the weekend.
Senegal and Morocco - two in-form teams who are top of their Africa Cup of Nations qualifying groups - meet in Dakar.
Tunisia's will play an understrength Mali, and Ivory Coast are in Switzerland to take on Israel in Geneva.
2012 Nations Cup co-hosts Equatorial Guinea and Gabon are both in action.
Equatorial Guinea will play Guinea-Bissau in Lisbon whilst Gabon take on Guinea in Paris.
Mozambique's tie with Malawi, meanwhile, has been called off, after the Malawian government cancelled the team's trip to Maputo, following an external travel ban imposed last month.
The Flames were due to travel on Monday, but the government intervened to stop the trip, following its announcement last month that all foreign travel by institutions that receive direct funding from government be stopped as part of cost-cutting measures.
The government also critiscised the Football Association of Malawi (Fam) for not consulting it before organising the trip.
"Fam are well aware that the government imposed a ban on external travel for the months of July, August and September," said Jameson Ndalama from the country's sports ministry.
"I wonder how they went ahead to organise the trip to Mozambique without consulting my ministry."
Malawi coach Kinnah Phiri has expressed disappointment at the cancellation of the trip, but says his team will continue to train for next month's crucial clash against Tunisia in Group K.
"It is definitely a set-back, because this game was very important for Malawi to gauge the strength of the team and look at the new players that are incorporated into our team," Phiri said.
"But with this situation there's nothing I can do. This is the only Fifa calender date where players can meet from different clubs, but now we will continue training in preparation for the Tunisia game."
Collated friendly fixture list:
10 August:
Senegal v Morocco, Dakar
South Africa v Burkina Faso, Johannesburg
Gabon v Guinea, Paris
Equatorial Guinea v Guinea-Bissau, Lisbon
Zimbabwe v Zambia, Harare
Tunisia v Mali, Monastir
Ivory Coast v Israel, Geneva
Botswana v Kenya, Gaborone
Liberia v Angola, Monrovia
Malta v Central African Republic, Malta
The Gambia v DR Congo, Banjul
Sudan v Tanzania, Khartoum (Cancelled after Tanzania failed to travel)
Niger v Togo, Niamey