Kenyan football elections postponed for a third time
Last updated on .From the section Football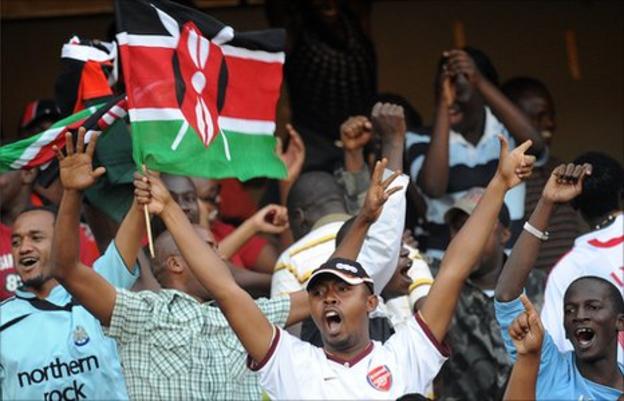 The much-anticipated Kenya football elections have been postponed for a third time.
The elections had been scheduled for 13 August but no new date for the poll has yet been confirmed.
The Kenyan Independent Electoral Board (IEB) was appointed by football's world governing body Fifa to oversee the elections.
Its Chief Executive told the BBC it was not ready and did not have enough money to conduct the vote.
''Our mandate as IEB ended with the production of a voter register, and it's up to the Kenya Independent Electoral Commission to draw up a budget to be submitted to Fifa for funding,'' Peter Ogonji said.
''The commission has said it is not ready to hold the elections before 20 August, as it is pre-occupied with an up-coming parliamentary by-election,'' he added.
Football administration in Kenya has been riddled with wrangles for the last seven years, and at some points there were two parallel bodies claiming to be the legitimate runners of the game in the east African country.
Fifa and the Kenyan government were to co-fund the elections.
Ogonji said Fifa would only provide funds based on the budget that is to be provided by the electoral commission.
Hours before the announcement of the postponement, some of the aspirants and clubs took to the streets of Nairobi in a demonstration saying they had no confidence in the IEB.
There has been anxiety ahead of the elections with stakeholders demanding to meet with the electoral board, to discuss which clubs are eligible to participate in the elections.
The electoral board has a list of 1500 clubs eligible to take part in the vote, but some are complaining they have been overlooked.
There are further complaints that some of the clubs named are not eligible.