Everton squad is strong enough - Sylvain Distin
Last updated on .From the section Football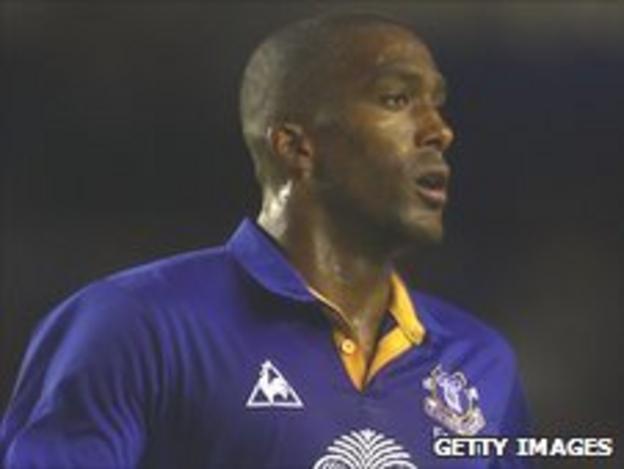 Everton defender Sylvain Distin says their squad is strong enough to compete in the Premier League this season.
Distin told BBC Radio Merseyside: "It's a good squad, it's a small squad but we had the same situation last season.
"If we don't have many injures we'll be fine, but if we get a few, then we'll deal with it. We'll focus on what we've got, we have enough quality."
He added: "There's nothing as players we can do about it, there's no point in me moaning about it or think about it too much."
Everton ended last season seventh in the Premier League and narrowly missed out on a place in the Europa League.
The Frenchman believes it will be hard for his team to qualify for Europe this season, as he thinks the league is becoming stronger every year.
"The Premier League is getting tougher and tougher, and the top clubs are getting even better," Distin continued.
"It was the top four, now it's a top five or top six so it's tougher to get a place in Europe but that's the beauty of it.
"You don't want the league to get worse, you want it to get better and you want to play against top players every week. All the teams around us are getting better as well and we just have to work harder."