Yuri Zhirkov booed by fans in Moscow after move from Chelsea
By Rafael Saakov
BBC Russian Service
Last updated on .From the section Football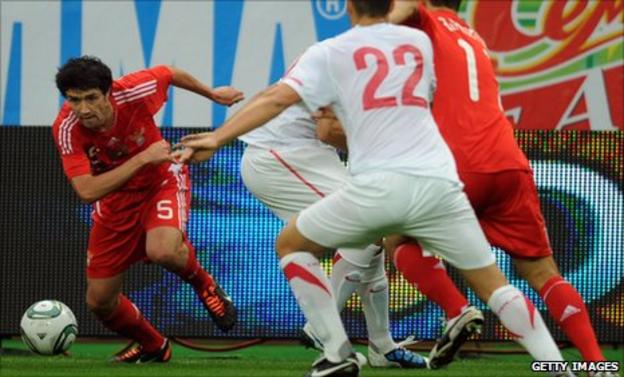 Former Chelsea midfielder Yuri Zhirkov has been heckled by Russia fans during a friendly match against Serbia in Moscow.
The player was booed by fans almost every time he touched the ball and even pelted with a cigarette packet near the corner area.
Deeply upset, he was substitued after 68 minutes. After that, fans began chanting some offensive - unprintable - words.
Even Russia manager Dick Advocaat urged the supporters to stop their barracking - and when that failed, he buried his head in his hands.
The Dutchman said despite Russia's 1-0 win he was very disappointed with fans' behaviour as "they booed one of the best players" in his team.
That became a big surprise for all Russian team players as well.
Striker Roman Pavlyuchenko, who plays for Tottenham in the English Premier League, told the BBC the disrespect to Zhirkov was a real shock.
"It would have been better if the fans had not come to the stadium at all than to come and show such disrespect to Yuri. That is not deserved," he said.
Midfielder Roman Shirokov from Zenit St Petersburg said his team-mates do not consider those people as supporters of the national team.
And Serbia's Nemanja Vidic, captain of Manchester United, added: "Yuri might be disappointed because he played for his country and people were behaving bad to him, but he is a great player and after two or three matches the problem is going to be solved."
Anzhi, a club from Makhachkala, are owned by a Russian oligarch Suleyman Kerimov - an oil and metals magnate, number 118 in the world in the Forbes List of the world's billionaires - and are one of the richest clubs in the Russian Premier League.
Some Moscow fan organisations have boycotted the region and refused to travel to the north Caucasus since May, saying it is too dangerous for them, and citing previous clashes with rival supporters.
Among fans that supported other Moscow-based teams in disrupting matches with North Caucasus clubs are those from Zhirkov's former team CSKA Moscow.
For security reasons and lack of modern football infrastructure in Makhachkala, Anzhi's players live and train in the Moscow region and fly to Dagestan only for home matches.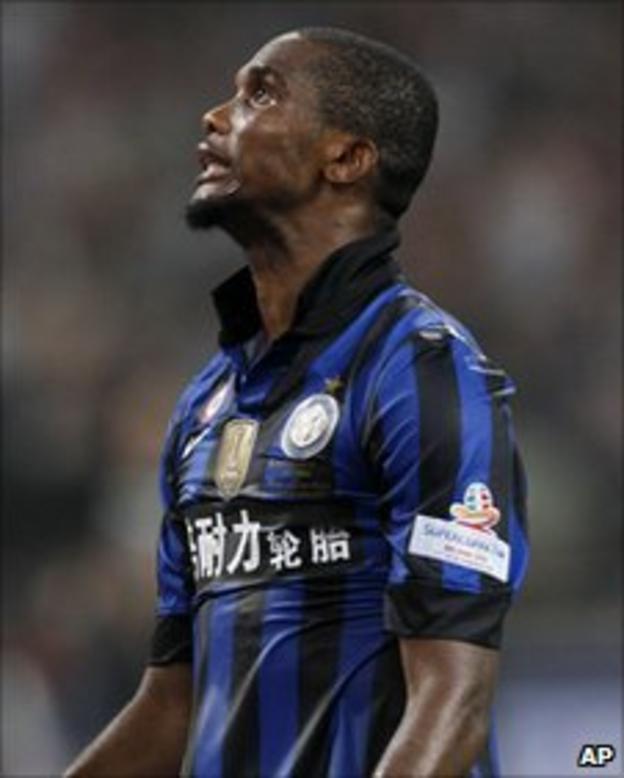 Zhirkov was the second big summer transfer hero in Dagestan after the Hungarian international Balazh Dzhudzhak moved there from Dutch side PSV Eindhoven.
"Talks have been difficult because Yuri had to leave one of the best clubs in the world. On the other hand he really wanted to get back to his home country," Anzhi's consultant German Tkachenko told the BBC.
The president of ProSports Management underlined that the London club was not really happy to let Zhirkov to go but everything ended well finally.
New Chelsea boss Andre Villas-Boas told the Blues' website at the time of the move: "In the end it was mostly his [Zhirkov's] decision. It was a great financial offer for him, it is a return home for him."
In total, Zhirkov made 32 starts and 17 substitute appearances for Chelsea.
According to Russian media, Anzhi are paying Zhirkov about US $5m (£3.8m) a year.
"Everyone is making his own choice. And I am here not because of money, although that is also important," Zhirkov said after his presentation in Makhachkala.
"I really wanted to come back to Russia and prove that I can still play at the highest level."
Now Anzhi are close to signing Cameroon striker Samuel Eto'o from Inter Milan.
They had already signed Brazil veteran Roberto Carlos in February.
In a league match in March, the World Cup winner walked off the pitch after a Zenit St Petersburg fan offered him a banana.
Zhirkov is expected to make his debut for Anzhi on Sunday when they meet Spartak Moscow at Luzhniki Stadium.
Anzhi are now fourth in the Russian Premier League and trail leaders CSKA by eight points after 19 matches.