Livingston chairman Gordon McDougall says clubs are destitute
Last updated on .From the section Football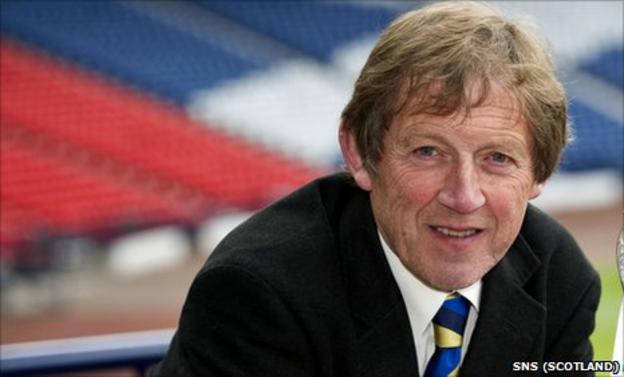 Livingston chairman Gordon McDougall says lower leagues clubs in Scotland are financially "destitute".
"The negatives are that the game is destitute," he said.
"If there are any positives it is that there is a more even playing field when you are looking for players."
"The money is just not there," he added.
"I don't think there is any club that is sitting on a nest-egg waiting to spend money.
"Maybe that's a good thing, maybe it will turn out to be a help to all the clubs."
Administration meant Livingston were demoted to the third division in August 2009, but have since enjoyed back-to-back promotions.
Last term they finished 23 points ahead of nearest challengers Ayr United, and were unbeaten at home.
But McDougall says a return to the First Division does not mean a return to their past levels of spending.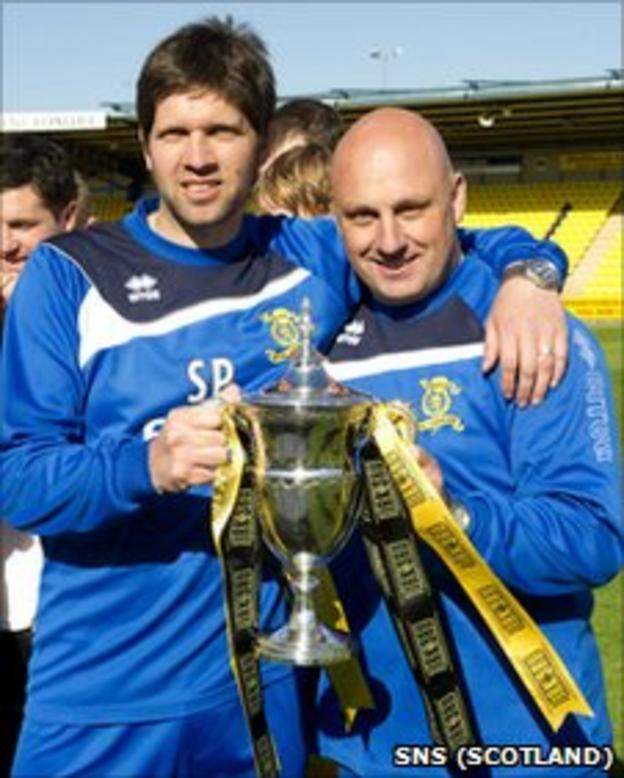 "We've got our squad and that's it; there will be no changes," he said. "We've got 21 or 22 players, but many of those have come through the youth system.
"At least half a dozen have come directly from the under 19s team.
"So it's a mix of one or two experienced players, but the rest are really really young.
"Some people think that will count against us but we hope we'll bring some new players through to the game."
And after back-to-back championships, McDougall is expecting a much tougher season ahead.
"There are a lot of good teams in the first division.
"You sometimes wonder where your next point will come from. I think it is very even.
"Hamilton will be very difficult, as will Falkirk. Morton have started off flying, Ayr United have had some good results.
"There's a really good exciting season in prospect."