Dunfermline boss Jim McIntyre fears clubs could fold
Last updated on .From the section Football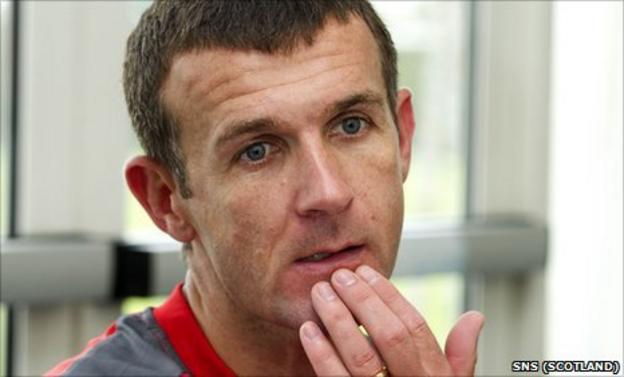 Dunfermline boss Jim McIntyre fears some clubs in the lower leagues will fold if the current trend of falling crowds continues.
Only 3,378 fans were at Saturday's home game against Inverness, and McIntyre says the downward trend is a concern.
"I can see clubs not paying players during the summer, I know that is the case with some clubs in the lower league," he said.
"I can see it happening in the First Division if that trend continues."
McIntyre says it is important lower league clubs are supported because they provide a starting point for the careers of young players.
But he says Dunfermline too need more fans coming through the turnstiles.
"We were disappointed with the crowd against Inverness. I would not say otherwise," he added.
"We do recognise how hard it is for people to come to football matches these days. It is difficult.
"I would not slag anyone who would not attend but if you have a spare few quid in your pocket then get along to East End Park because the way we played on Saturday is entertaining."
"Times are hard and we are just thankful for every fan that comes along, but we would like more, that's just common sense."
"It has a major effect. The board of directors here have been dipping into their pockets for a long time to make up the shortfall.
"Now that we are back in the SPL they should be getting rewarded."