West Brom edge closer to Owen Hargreaves deal
Last updated on .From the section Football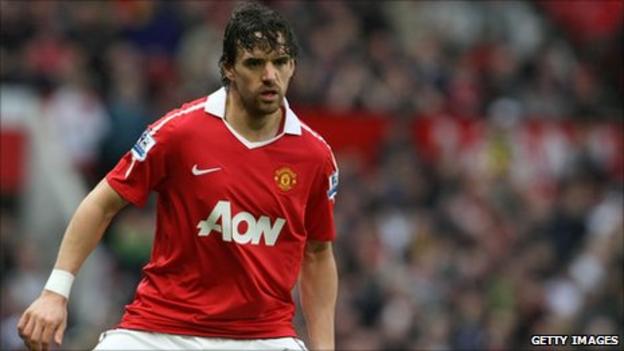 West Brom boss Roy Hodgson has said the club are edging closer to bringing injury-plagued midfielder Owen Hargreaves to the Hawthorns.
The 30-year-old attracted interest from Albion when his deal with Manchester United came to an end this summer.
The Baggies held talks with Hargreaves after he passed a "minor medical" and are confident over his fitness.
"We believe he's capable of playing top-flight football again and we're very interested in him," said Hodgson.
"Dan [Ashworth, the club's sporting director] has had further talks with him and they have been relatively positive.
"If the day came when he was close to signing a contract, he'd have to go through a more rigorous medical.
"But I quite firmly believe that he would just as easily pass that. Owen was keen to show the doctor that the knee was fine."
Hargreaves, who won 42 caps for England, played just 39 times in almost four years at Old Trafford after a catalogue of knee problems.
The midfielder recently used YouTube to post daily fitness videos in a bid to attract a new club.
Leicester City boss Sven-Goran Eriksson decided to call off his pursuit of the player to whom he gave his first England cap.
Hargreaves has also been linked with Rangers, QPR, Nottingham Forest and various Major League Soccer sides in the United States.