Touting of Gregg Wylde concerns Ally McCoist
Last updated on .From the section Football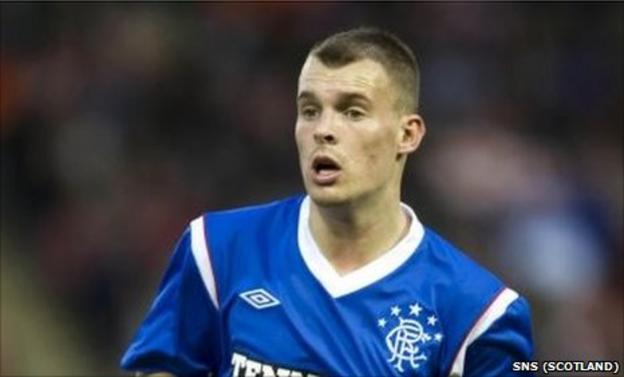 Rangers manager Ally McCoist is disappointed to hear that midfielder Gregg Wylde is being touted to clubs in England.
The Ibrox boss says the player's representative has also moved the goalposts on a new deal with the club.
"I don't know who has been hawking or touting Gregg around England," McCoist said.
"People have been telling me that he has been, so if that is the case we'd obviously be very disappointed."
Wylde has been with Rangers since he was 14 years old, and McCoist remains hopeful that association can be maintained.
"You'd obviously be hopeful a new deal can be agreed.
"I can't speak for the lad or his representative, but I know we went back with an improved offer and we were told not only was it not enough but the representatives of the player had moved the goalposts again - they wanted more than they originally wanted.
"So I'd have to suggest a little bit of work has to be done before an agreement can be made."
Despite doubts over his contract situation, Wylde has featured twice for the Scottish champions this season, and McCoist hopes that will continue.
"At this point he is firmly part of our plans," he added
"You just have to look at Gregg - we played him almost every game at the end of last season.
"He's been part of the team and squad ever since, so that won't change."